---

Monthly Leadership Maintenance Plans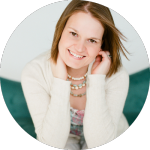 "Karl Bimshas Consulting guides, nudges, directs, and listens, to what you and your team needs. Their focus is on helping you see clearly, find your core motivations, identify your key strengths, and show you ways to channel them into achieving your leadership goals for yourself and your team. Simply put, when you work with Karl Bimshas Consulting, you become the best version of yourself."
-Karen K. | HR Professional
A seminar, retreat, course, even a book, can motivate you to manage better and lead well … for a little while.
However, it takes maintenance to sustain your performance and turn external motivation into internal inspiration.
  Leadership Starts From The Inside Out
Karl Bimshas Consulting helps, with Leadership Maintenance Plans designed to fit your needs.
Popular Choice
Leadership Maintenance Plan
Starting at $350/Month
Two face-to-face meetings or phone calls per month
Phone / text / email support within 24 hours
Private and professional conversations
Special rate on assessments and other leadership tools
Is a Leadership Maintenance Plan right for you?
Tell us more and let's find out?
Fill out the questionnaire below.