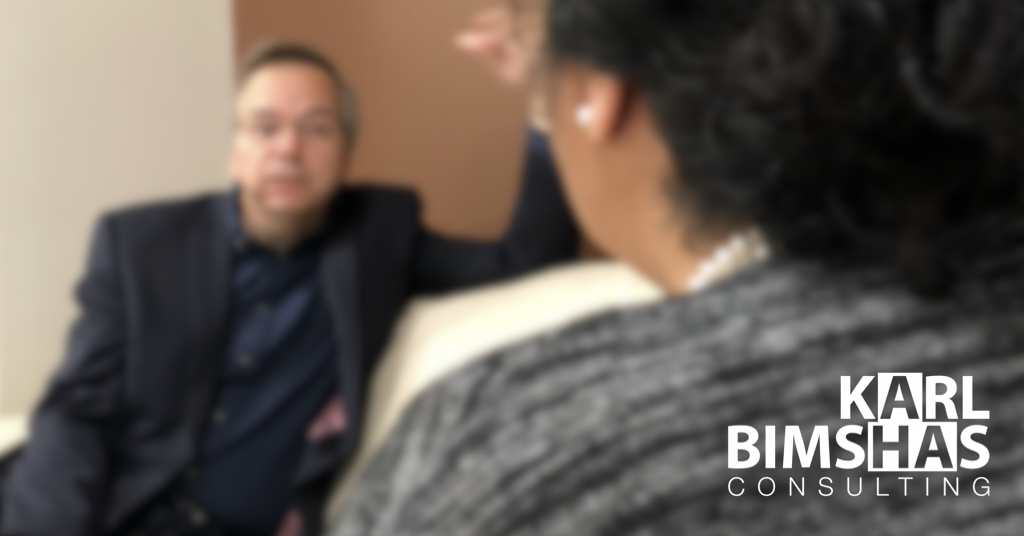 ---
ACCOUNTABILITY: an obligation or willingness to accept responsibility or to account for one's actions.   
PARTNER: a person who shares or is associated with another in some action or endeavor; sharer; associate.      
---
With an Accountability Partnering Agreement, Karl Bimshas Consulting helps you meet and keep the commitments you make to yourself. Through professional and private accountability partnering, you'll focus on the skills and actions needed to successfully achieve your goal(s).
Karl Bimshas Consulting accelerates individual and/or team progress by providing you with a greater awareness of possibilities.
The focus is on your pressing, primary goal, but with the flexibility to adjust, based on accomplishments, setbacks, or changes in condition.
You should expect marked results in the areas of productivity, personal satisfaction and the achievement of personally relevant goals.
Areas of focus could include but are not limited to:
-Goal Discovery | Life Harmony
-Commitment, Purpose and Values
-Your Operating Principle and Master Plan
-Success Metrics
-The Habit of Daily Focus
-Anticipate and Manage Change
-Create a Great Team
Accountability Partnering Agreements generally include 12-16 sessions, but we're flexible.
Why not contact us today and see what's right for you?.
Yes, I want to register for a goal-setting coaching session!