The one thing you can do to become a better leader!
Written by Karl Bimshas
Illustrated by Marija Đaković
Give A Damn! How to Lead Better is a short, inspirational picture book written by Karl Bimshas and illustrated by Marija Djaković, calling on those who lead to do a better job.
This breezy book makes an excellent gift for aspiring leaders and is a potent reminder for established managers.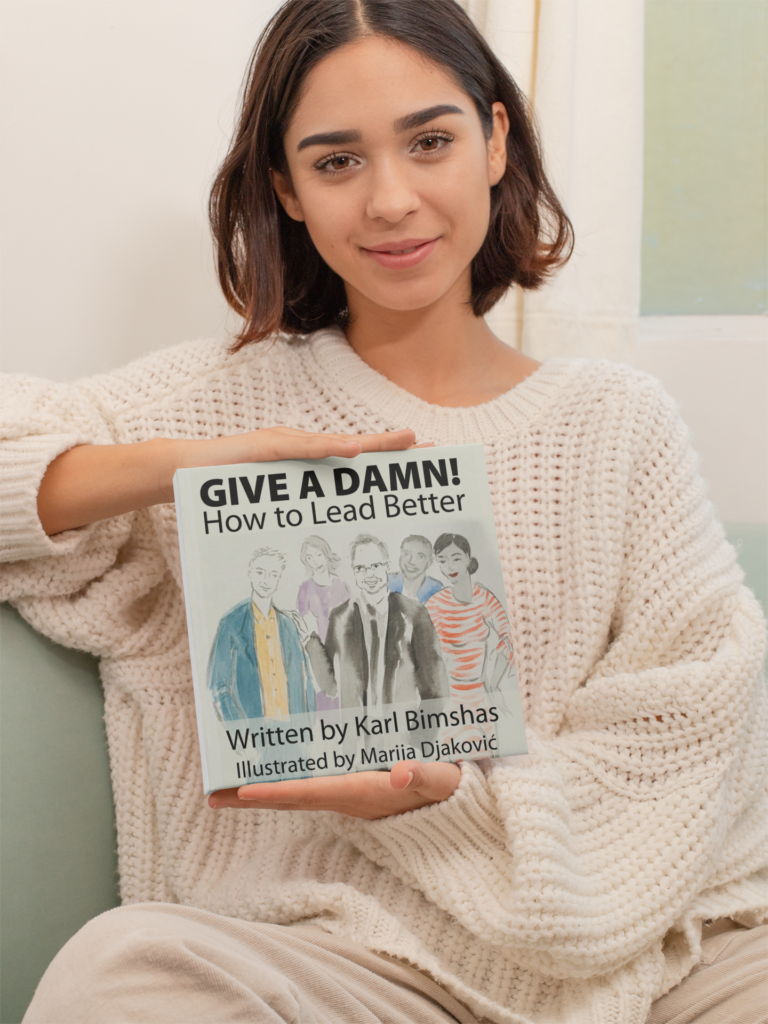 Details:
Trim Size: Small Square (7.5″ x 7.5″ / 190 x 190 mm)
Page Count: 32
Interior: Black & White Premium
Paper Type: 80# Coated White
Binding Type: Saddle Stitch
Cover Finish: Glossy Full-color
Price: $14.99