[button font_size="18″ color="#000000″ text_color="#ffffff" url="bit.ly/KBC_SLFP" width="100%" target="_blank"] IS ONE OF YOUR DEAR FRIENDS STRUGGLING WITH THEIR LEADERSHIP?[/button]
Signs include:
-frequently frustrated with colleagues and direct reports.
-attitude is increasingly pessimistic or cynical.
-finds excuses to either avoid work or stay at the office too long.
-previous shine has become lackluster.
Do you think they need:
-a boost in confidence?
-a change in perspective?
-greater support?
-clearer direction?
Have they been, or could they be a great leader?
Do you like them?
Did you answer 'yes' more than twice?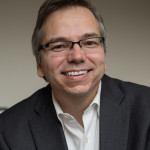 It does not matter if they require a major overhaul and attitude adjustment, or a quick tune-up and confidence boost. As the preferred leadership consultant of busy professionals, Karl Bimshas Consulting will make a positive difference in their leadership life.
I would appreciate an introduction.
To make it easier for you, cut and paste the message below and send it to one or more of your friends.
---