​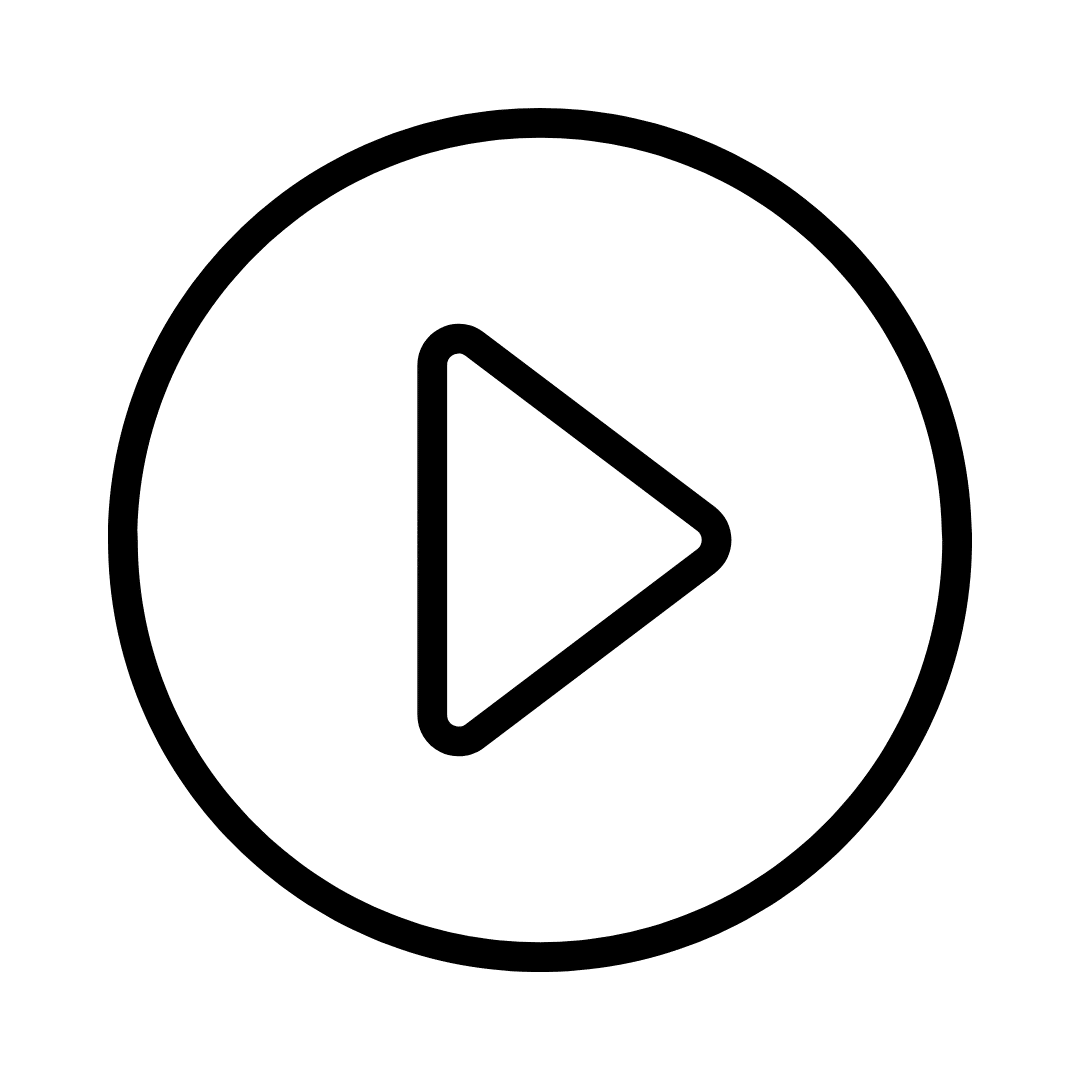 ​
WATCH
​
Grab some Leadership snacks. Bite-sized pieces of leadership perspectives, ideas, and inspiration delivered in less than three-minutes, Or view longer on-demand webinars.
​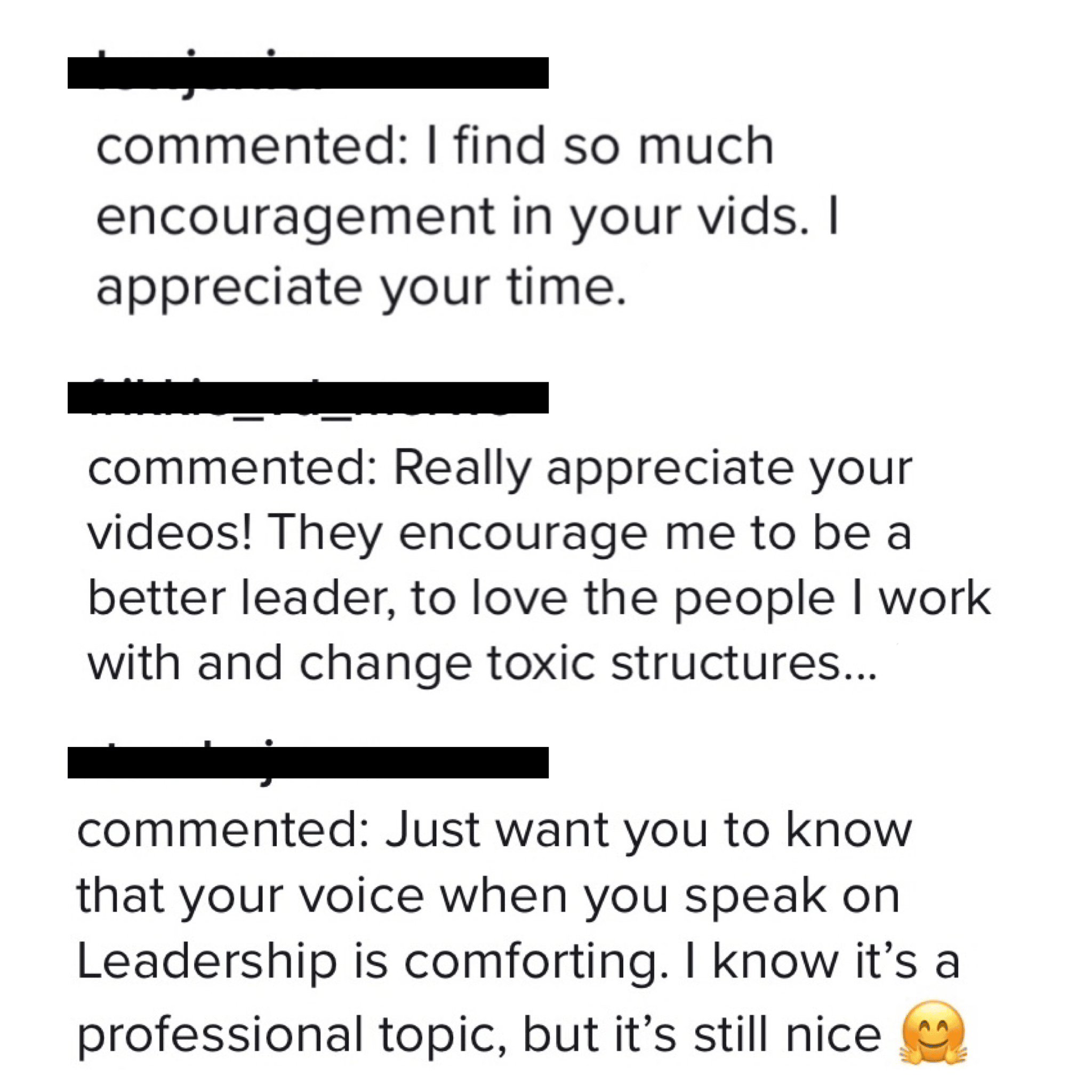 ​
​
​
​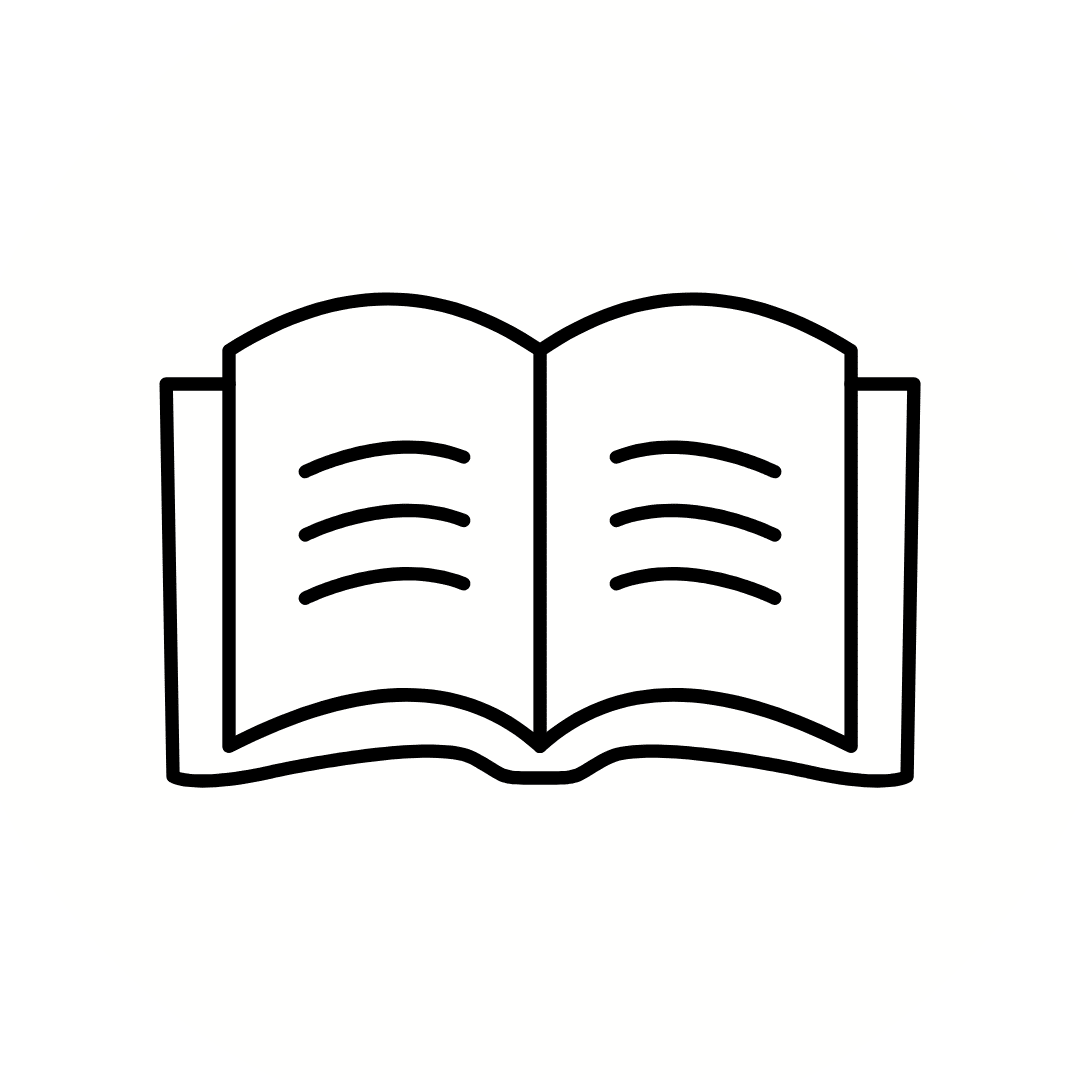 ​
READ
​
If you are the kind of person who still likes words on the page, check out the books, workbooks, journals, and guides designed to help you manage better and lead well.
​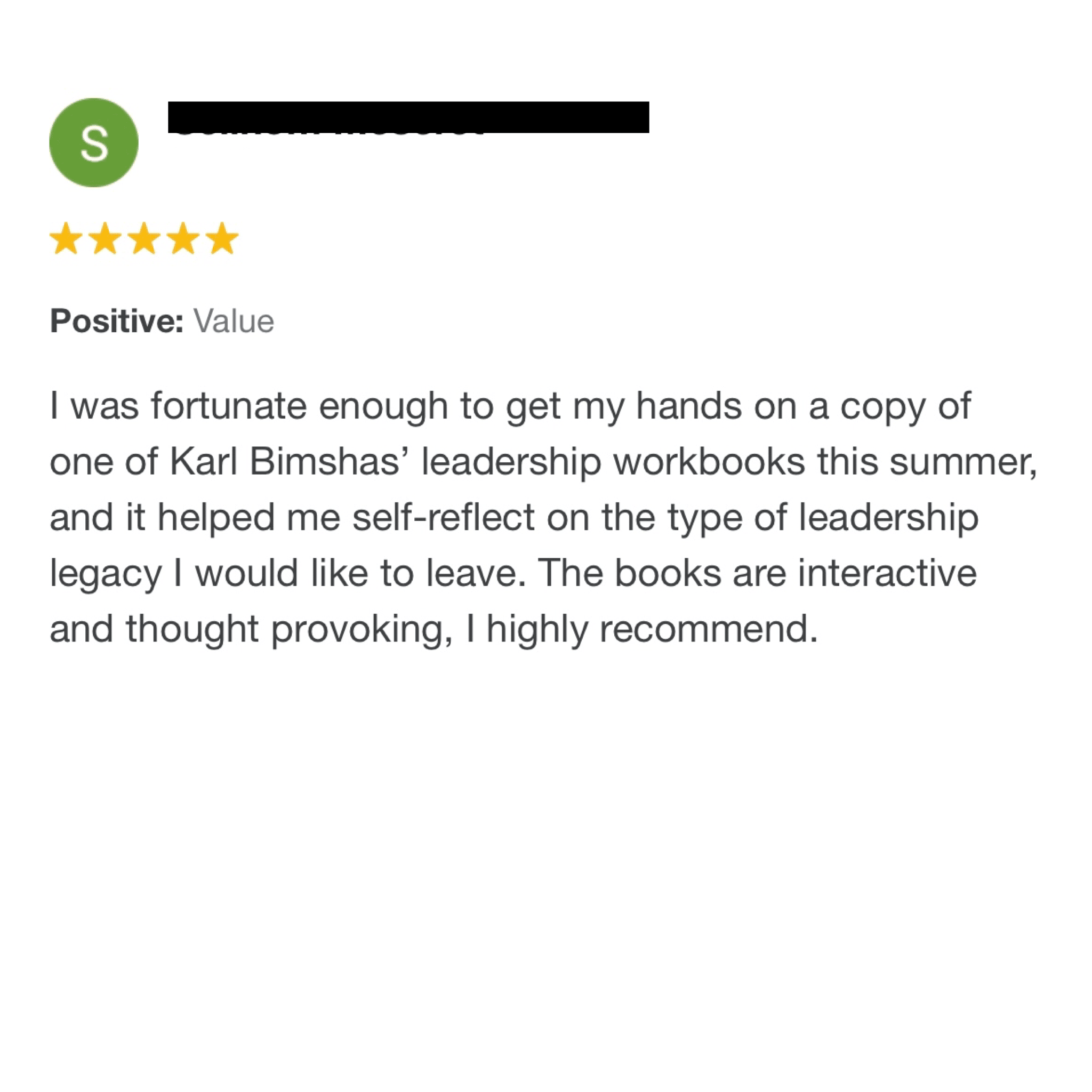 ​
​
​
​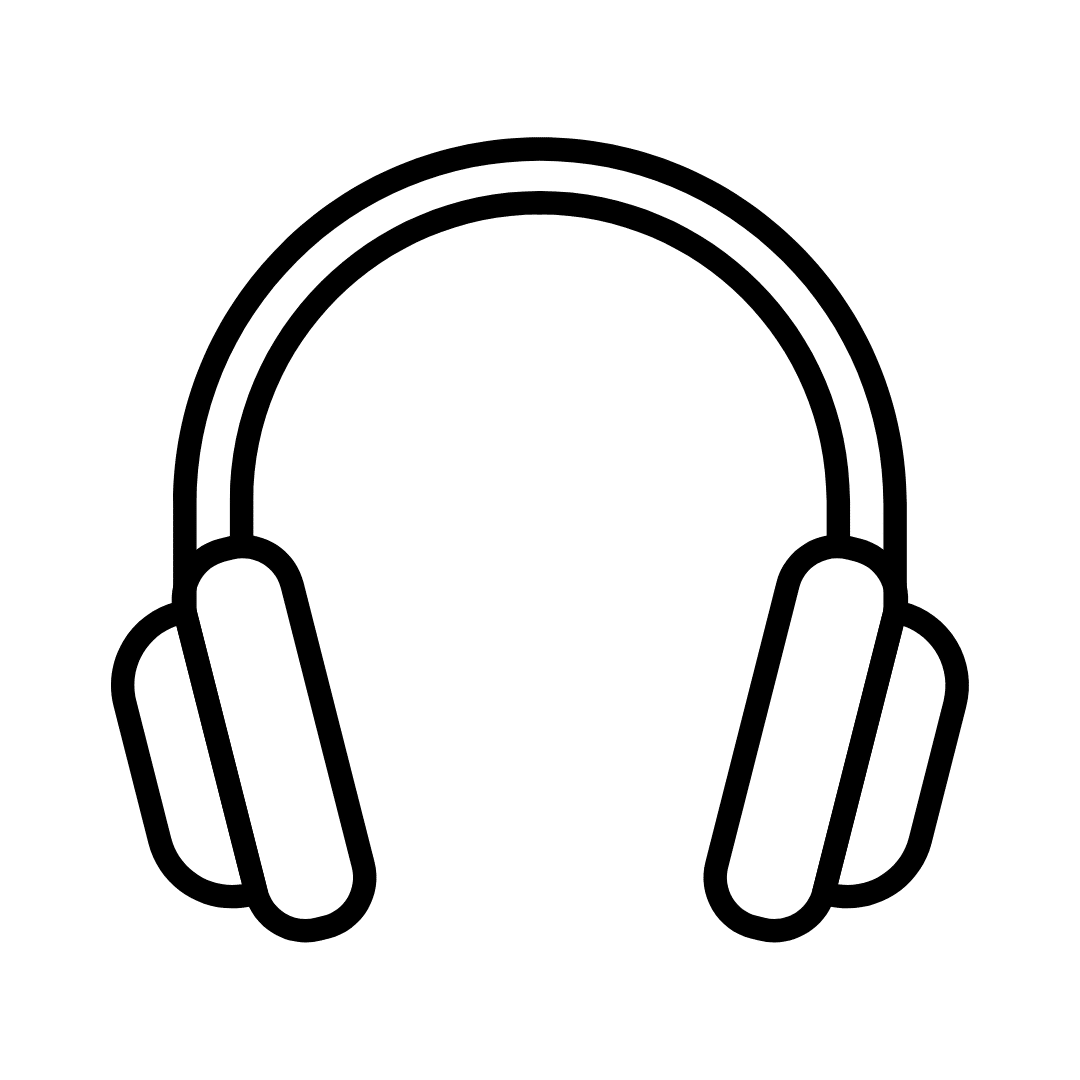 ​
LISTEN
​
The Reflections on Leadership podcast is where to hear ideas to challenge your perspective, provide inspiration, and give insights to help you manage better and lead well.
​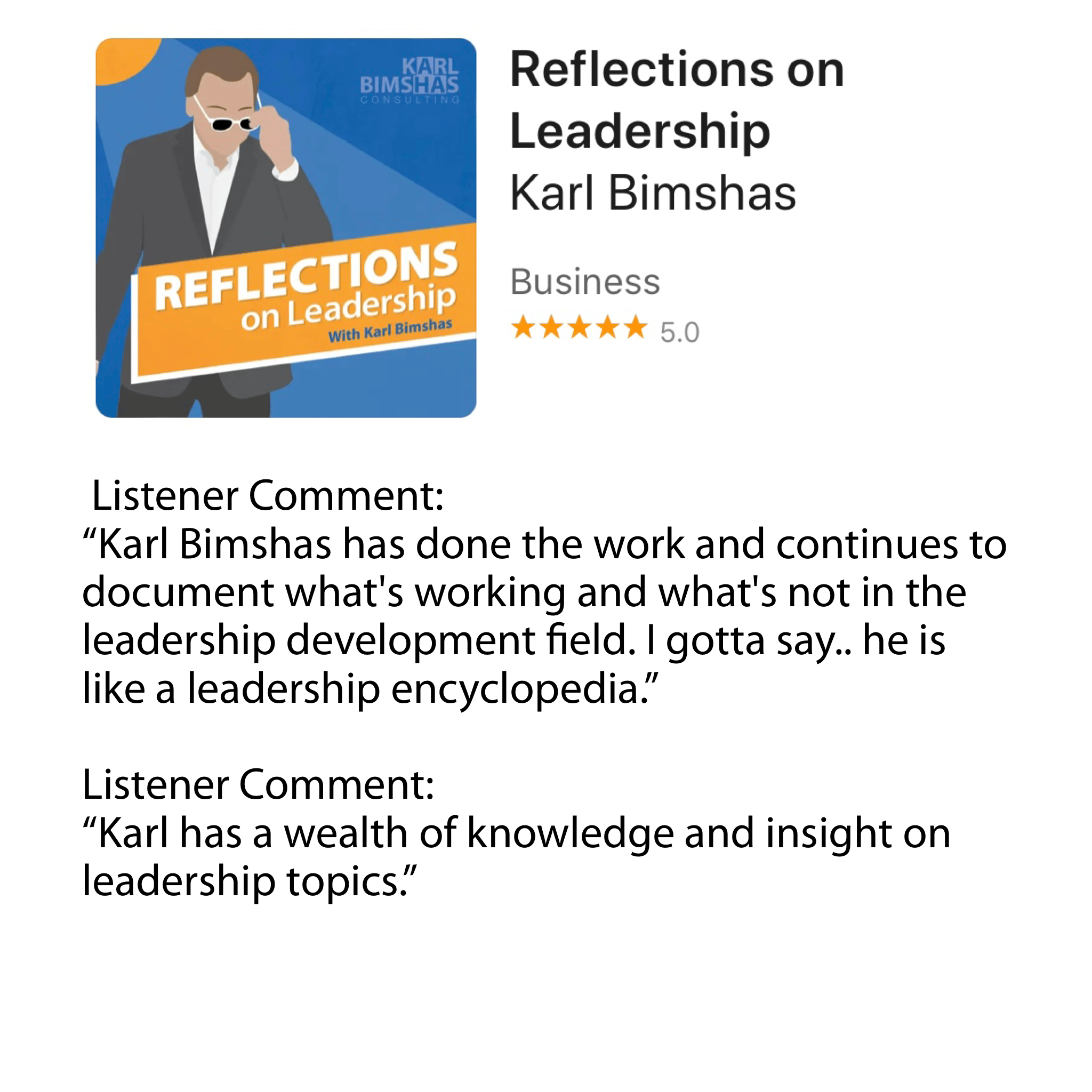 ​
​
​
MORE WAYS TO LEARN FROM KARL
​
- PAID ENGAGEMENTS -
​
​
​
​
Your Purpose and Goals
You don't have to be a business owner or run a large team to know that it can be overwhelming to find the time to keep everyone, including yourself, on track. It's much easier when you know your purpose.
​
Karl Bimshas Consulting helps busy professionals like you to manage better and lead well with private consultations, group coaching, specialized workshops, assorted leadership assessments, and other tools and resources.
​
Our Bias
Karl Bimshas Consulting prefers servant leadership as a philosophy and situational leadership as a model because they match the needs of our time. That said, you probably have a preference for a particular style, and we want to make sure you get better results by using your strengths.
​
About Lousy Leadership
No leader is perfect -- avoid those who think that they are. Most people try, but some, either through ignorance or intent, are unable to perform responsibly, likely because of ego, power-lust, or manipulation. These are lousy leaders, and we detest lousy leadership. The way to overcome them is to get new people to start leading and help good leaders become even better.
Start Here
Because...
By answering these 15 questions you are going to gain insight you haven't considered yet. Imagine what a conversation could do for you!
​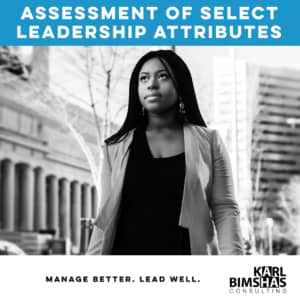 ​
BONUS GIFT!
Assessment of Select Leadership Attributes. Includes 25 common attributes and skills leaders possess.
​
Assess yourself and reflect on the results to craft an action plan. Great for any leaders facing change.
---
Share (or discover) your leadership goals with Karl Bimshas Consulting.
​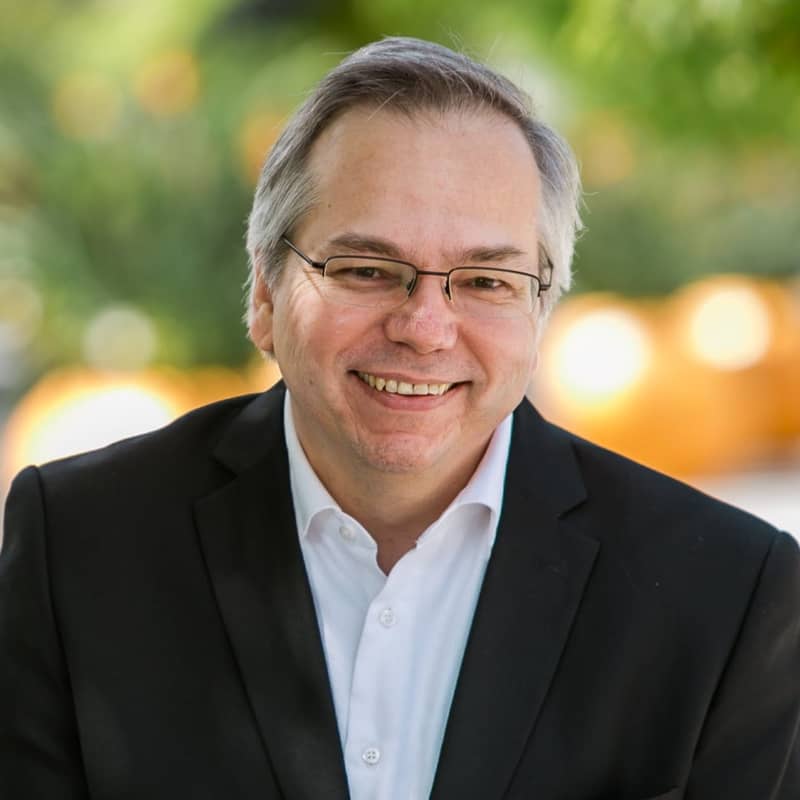 ---
No matter what you want to improve;
Self-leadership

One-on-One Leadership

Team Leadership

Organizational Leadership
​
It starts with you and your leadership goals.
---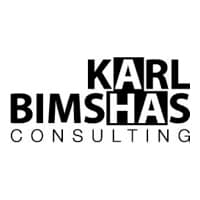 ​