Small Business Owners Invited!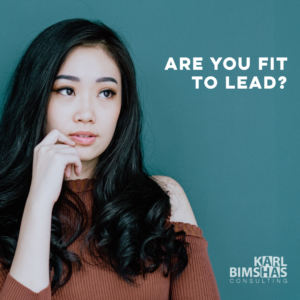 Karl Bimshas Consulting is offering Reflections on Leadership Subscribers a free 20-minute consultation to evaluate:
your current leadership fitness (via leadership scorecard)

ways you may be "sabotaging" yourself

the success of your goal-setting efforts

whether you're doing enough to maximize your strengths
[inbound_button font_size="20″ color="#ff8000″ text_color="#ffffff" icon="user" url="http://www.bimshasconsulting.com/rol2/" width="" target="_self"] YES, I WANT A FREE CONSULTATION[/inbound_button]
Karl Bimshas Consulting

keeps busy professionals on track

, getting you and your team to your destination faster.
Key elements include:
Your picture of success

Your top objectives

Measures that work for you

Your commitments

Monitor your progress
Emotionally Intelligent Leadership Development and Accountability
[inbound_button font_size="20″ color="#ff8000″ text_color="#ffffff" icon="user" url="http://www.bimshasconsulting.com/rol2/" width="" target="_self"] YES, I WANT A FREE CONSULTATION[/inbound_button]
Fantastic listener
"Karl is a fantastic listener and able to relate to all aspects of my professional and personal challenges. With Karl's guidance I have been able to personally work to break down obstacles and find meaning and purpose to my actions."
Executive Director
Hawaii
Strategic thinker
"Karl is a strategic thinker who looks at opportunities in many different ways and will challenge the status quo in an effort to continuously improve things. He has the ability to build consensus and influence others in an effort to meet the business needs."
VP Client Operations
Arizona
Insightful questions
"What I've noticed about Karl is his ability to ask insightful questions that bring new wisdom to the table — something every executive needs."
Karen Dietz
Just Story It!
Right track
"Karl's empowerment makes me achieve goals that I wouldn't if I hadn't found him. He does an amazing job putting me on the right track when I'm lost with my businesses."
Fabiola Gomes
FabulousFab Fitness
A joy to work with
"Karl continually helps me bring my vision into focus each time I'm lost. I can't thank him enough for his support, guidance, and brilliant coaching. And not to mention he's a joy to work with, I always have fun chatting with him."
Stephanie Owen
Motivational Parenting
Time well spent
"My bi-monthly meetings with Karl was time well spent! He offered me a wide array of tools and advice which actively helped me become a better leader.."
Joey Canales
San Diego
Highly knowledgeable
"Karl Bimshas is highly knowledgeable in business planning, and taking into consideration individual personal values, skills, and behavior/personality traits in order to best accomplish a goal. Karl truly takes the time with his clients and is extremely comprehensive in his consultations and follow up."
Abby W.
San Diego
Speechless
"Karl helped me navigate to my purpose in such a profound way that I was actually speechless. The process works! Karl led me through a path of many twists and turns, but ended up putting me exactly where I need to be. It was a truly amazing exercise and experience and I highly recommend it for anyone."
Bobbi R.
Boston
Easy to understand
"After two consultations, I was thankful and impressed with how much knowledge Karl has to convey. And here is the clincher–he is easy to understand. Everything nugget of information is given in a way that I can digest, process, and utilize."
Heather Leigh
Author
More than a guide for leaders
"Karl Bimshas is more than a guide for leaders. He is a powerful teacher and brings a depth of understanding of people and business to his workshops, coaching, and interactions. And his sense of humor make it all easy to digest."
Teri Wilder
Wilder Vibes
Not interested in a consultation call, but want to learn more about Karl Bimshas Consulting?
[inbound_button font_size="22" color="#ff8000" text_color="#ffffff" icon="" url="http://www.bimshasconsulting.com/" width="" target="_self"]Check out Karl Bimshas Consulting[/inbound_button]