Become a confident, competent, and valuable leader in your field without becoming a jerk.
Karl Bimshas Consulting advises busy professionals on essential leadership development and accountability skills to create environments where great leaders outnumber lousy leaders and better leadership is the norm, not the exception.
---
Take a look at the Leadership Workbooks we've created.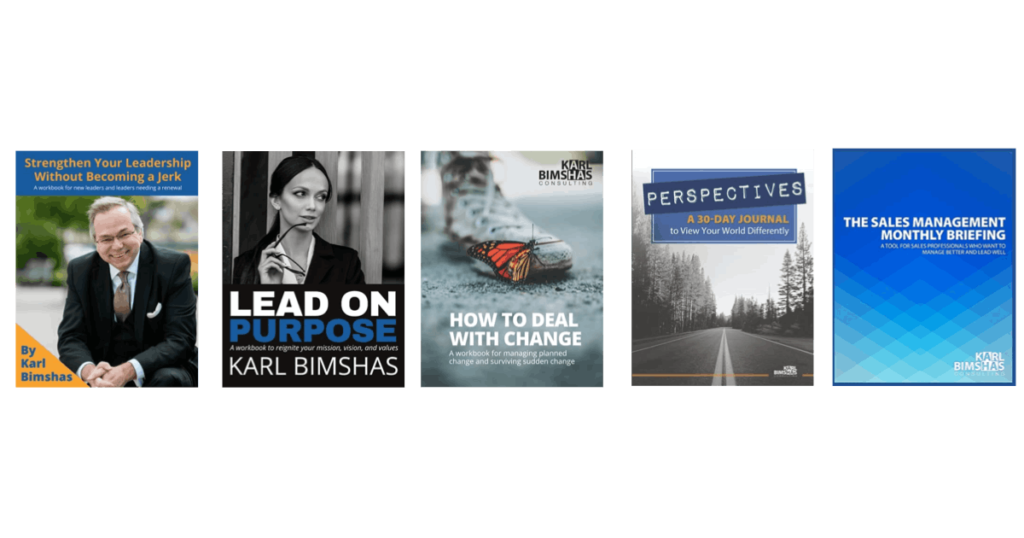 ---
Ready to Manage Better and Lead Well?
Use this form to help facilitate your first meeting with Karl Bimshas Consulting.
Be specific and vivid in your answers. Vague goals get vague results.
When complete, press the SUBMIT button. Karl Bimshas Consulting will review your responses and get in touch with you shortly.
Thank you!
Thank you. We will be in touch shortly.