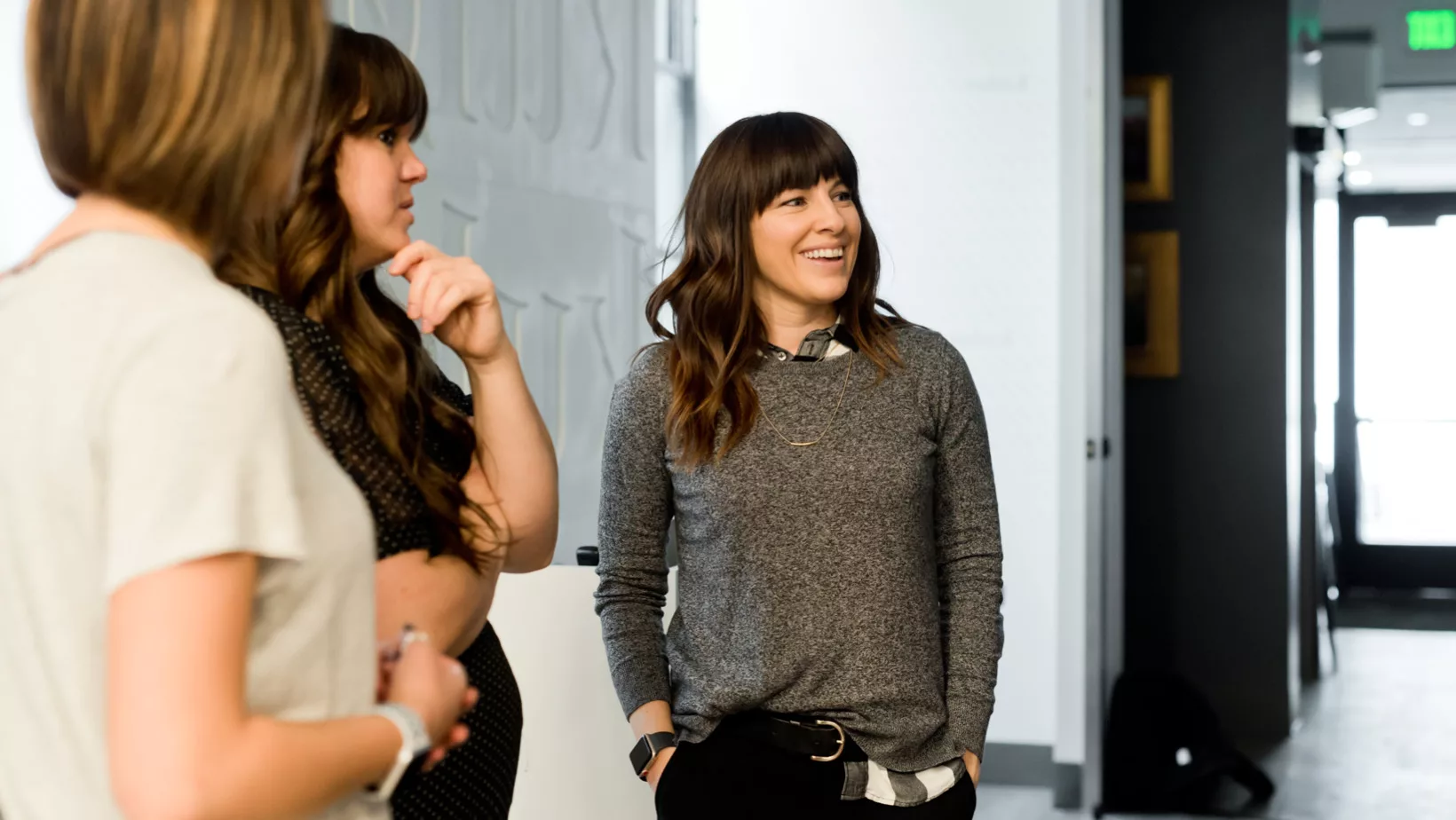 Program Overview:
"Optimize Your Leadership," provides high-quality coaching and guidance to help you develop and enhance your leadership skills, strategic thinking abilities, and decision-making prowess.
Be A Better Leader.
Optimize Your Leadership provides a structured and systematic approach to leadership development, helping you reach your potential. Karl Bimshas Consulting is committed to enhancing your leadership, strategic thinking, and decision-making. Through this comprehensive program, we will support you in realizing your leadership aspirations and creating a lasting impact within your organization.
---
1. Leadership Desire:
We begin by understanding your motivations for seeking leadership development. Karl Bimshas Consulting works closely with you to explore personal growth, career advancement, self-improvement, or leaving a lasting legacy. This introspective phase allows us to align our methodology with your aspirations, ensuring a personalized and meaningful experience.
2. Leadership Scale:
To facilitate focused growth, we assist you in identifying the areas of leadership you wish to concentrate on. This process involves assessing your proficiency in leadership dimensions such as self-leadership, one-on-one leadership, team leadership, and organizational leadership. By recognizing your specific needs and goals, we can effectively tailor the engagement to address your unique requirements.
3. Leadership Alignment:
Next, we evaluate your current leadership alignment with your vision, mission, values, and maintenance practices. This assessment helps us identify any gaps or areas for improvement. We guide you in developing strategies to enhance your leadership alignment, ensuring that your actions and decisions align with your organizational goals and values.
4. Leadership Goal-Setting:
We help you set clear and measurable leadership goals. We utilize various tools, including employee or customer surveys, self-assessment instruments such as DISC or Motivators, and change management approaches. These goals may encompass personal development, customer satisfaction, employee engagement, skills and knowledge enhancement, legacy building, or driving profitability. By establishing specific targets, we provide a roadmap for your leadership growth.
5. Leadership Gaps:
Through comprehensive assessments, evaluations, and meaningful discussions, we assist you in identifying any gaps in your leadership skills, behaviors, or attributes. We employ a combination of proven methodologies and expertise to help you recognize areas that require further development. These insights enable us to effectively tailor the recommendations to address your growth needs.
6. Leadership Competency Models:
We develop a competence model specifically for you, outlining what success looks like regarding leadership skills and abilities. This model may be based on existing frameworks or customized to align with your unique goals and aspirations. The competency model serves as a valuable reference point, providing a clear vision of the desired leadership capabilities you aim to achieve.
7. Leadership Strategy:
We collaborate with you to develop a comprehensive leadership strategy with clear objectives, performance measures, attainable targets, and strategic initiatives. We consider any existing processes, charters, or interventions already in place within your organization. By aligning your leadership strategy with your organizational context, we ensure your growth aligns with your organization's broader vision and objectives.
8. Reflections and Review:
We regularly review your progress through after-action reviews. These reviews serve as valuable opportunities for collecting lessons learned, identifying areas of improvement, and celebrating milestones. We facilitate continuous learning and growth by leveraging feedback, progress updates, and insights. This iterative approach allows us to refine and adjust the coaching program as needed, ensuring your leadership development remains effective and relevant.
---
Time & Money
---
Duration
The duration of the "Optimize Your Leadership" program is flexible and varies based on your needs, goals, and level of leadership development required.

Agreements range from 3 to 12+ months, with sessions scheduled at mutually agreed intervals. Most commonly, the program spans 4 to 6 months, providing ample time to cover various leadership aspects, set goals, address skill gaps, and implement effective strategies.

We customize the duration to fit your specific circumstances and desired outcomes. Through close collaboration, we determine a suitable timeline that maximizes your leadership growth.
Fee
We use a value-based fee structure to avoid conflicts of interest inherent in hourly rates. This approach ensures a high-trust relationship, as neither party is incentivized to rush or prolong the engagement. You'll have a fixed fee, providing transparency and eliminating surprises.
That said, the total budgetary investment for the Optimize Your Leadership program can range from $2,000 to $10,000+, depending on variables, including your specific requirements, program duration, level of customization, and additional services or resources requested. To receive pricing options tailored to your needs, please contact Karl Bimshas Consulting directly.

"The cost of the program seems high. Can you justify the pricing?"
Investing in a leadership development program is a significant decision. Our program is designed to provide personalized and high-quality coaching. The cost reflects the expertise and value we bring to your leadership development. By participating in this program, you will gain valuable insights, develop essential skills, and unlock your leadership potential, which can impact your career and organizational success.
"I'm not sure if I have enough time to commit to the program."
We understand that your time is valuable. The program's duration and scheduling can be customized to fit your availability and commitments. We aim to work with you to create a flexible coaching plan that accommodates your schedule while ensuring the desired outcomes. We believe that investing time in your leadership development is crucial for long-term success, and we are committed to maximizing the value of the time you dedicate to the program.
"How can I be sure the program will meet my specific needs and goals?"
Our program is designed to be highly personalized and tailored to individual participants. Before the program begins, we will assess your needs, goals, and aspirations in-depth. This assessment ensures that the engagement is aligned with your specific requirements. We will work closely with you throughout the program, providing individualized guidance and support to address your unique challenges and help you achieve your desired outcomes.
"What if I don't see immediate results or progress?"
Effective leadership development requires time and effort. While immediate results can vary, our program is designed to create long-term sustainable growth. The coaching process focuses on building a solid foundation of leadership skills, enhancing self-awareness, and facilitating behavior change over time. We believe in the power of continuous improvement and provide ongoing support and feedback to help you navigate challenges and achieve your goals. Remember, leadership development is a gradual process, and with consistent effort and application, you will see significant progress and positive results.
"I'm not sure if this program is the right fit for me."
We understand that selecting a leadership development program is critical. We recommend scheduling an initial consultation. During this session, we can discuss your needs, clarify any concerns, and provide more detailed information about the program's structure, methodologies, and expected outcomes. This will help you determine if the program aligns with your expectations and if our approach fits your leadership development needs.
FAQs
What is the "Optimize Your Leadership" program?
The "Optimize Your Leadership" program is the foundational executive coaching program from Karl Bimshas Consulting, designed to enhance leadership skills, strategic thinking abilities, and decision-making capabilities. It follows a structured and systematic approach to help individuals develop their leadership potential and achieve their goals.
How long does the program typically last?
The program duration varies based on individual needs and goals. The program can span from 3 to 12+ months (4-6 being the most common), with regular coaching sessions scheduled at mutually agreed intervals. However, the timeline can be customized to accommodate your specific circumstances and availability.
What makes this program different from other leadership development programs?
Our program stands out due to its personalized approach. We focus on understanding your unique motivations, assessing your current leadership alignment, and developing a tailored coaching plan. We provide individualized guidance and support throughout the engagement, ensuring that the program addresses your needs and helps you achieve meaningful growth.
How are the sessions conducted?
Coaching sessions can be conducted in various formats, including in-person, virtual meetings, or a combination of both, depending on your preferences and location. We strive to accommodate your schedule and ensure a convenient and effective coaching experience.
Can the program be customized to my specific goals and challenges?
Absolutely. The program is designed to be highly customizable. Before the program begins, we conduct an in-depth assessment to understand your needs, goals, and challenges. This information enables us to tailor the coaching plan to address your specific requirements effectively.
How will progress be measured and evaluated?
Progress is measured through a combination of qualitative and quantitative assessments. We use various evaluation methods, such as after-action reviews, feedback sessions, and progress updates. These measures allow us to monitor your development, identify areas of improvement, and refine the development plan as needed.
Is the program suitable for individuals at different leadership levels?
Yes, the program is designed to benefit individuals at various leadership levels, from emerging leaders to seasoned executives. The engagement is tailored to your experience and growth needs, ensuring the program is relevant and impactful for your leadership development.
What ongoing support is provided after the program ends?
We believe in maintaining a long-term relationship with our clients. After the program concludes, we offer post-coaching support, which may include periodic check-ins, additional resources, and guidance to help you sustain and further develop the leadership skills you have acquired.
How do I get started with the "Optimize Your Leadership" program?
We recommend scheduling an initial consultation to get started. During this session, we will discuss your needs, answer any questions you may have, and determine if the program is the right fit for your leadership development.

APPLY BELOW