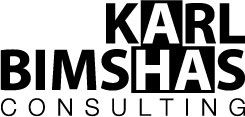 Karl Bimshas Consulting services uses value-based fees because charging hourly rates in a professional services firm creates an inherent conflict of interest. One party is incentivized to end an engagement as quickly as possible and the other is incentivized to prolong it. Neither approach builds a high trust relationship.
Using a value-based approach puts a cap on your investment. With a fixed fee, you know what you are investing in, and there are no surprises. You don't have to worry each time you request our help that there might be a meter running in a backroom.
We believe it's unfair to place you in the position of making an investment decision every time you may need our help. You and your team should feel free to ask for our assistance related to the negotiated project without additional budgetary approval. Doing otherwise could make them resistant to sharing their perspective, and it delays the communication of important information. Working together this way ensures there's no debate about what is billable time or what should be done on site or off site.