Stressed? | Disillusioned? | Disheartened?
Now more than ever, it's time to write it out and let it go with a Disposable Journal.
Writing is a powerful communication tool.
Did you also know it's therapeutic?
Whether you call it therapeutic writing, journaling, expressive writing, or writing therapy, studies show the regular and deliberate practice of writing for 15-20 minutes per day helps you;
Silence the endless worry loop in your head.
Deal with recent or long-held trauma.
Ease the symptoms of some illnesses.
Boost your immune system.
The Disposable Journal is a booklet-sized journal with a week's worth of daily prompts designed for you to take on your biggest challenges.
This unique journal isn't for writers to capture great prose. It's for busy professionals who want to regain control of their emotions.
I've been using this system on and off as life's dramas have unfolded, and, to be honest, it seldom takes a full week to get me back on track.
---
Nice things people say.
Thoughts from Disposable Journal Users
I loved using the Disposable Journal! I was feeling pretty good about my trajectory, both personally and professionally. I decided to write about the positive experiences I was having and felt that it actually helped me to continue that trend and stay on the path to success.
I loved the letter-writing – both to the person I was having a struggle with and to myself. I disposed of the journal upon completing the letter to myself. Which was, in itself, very liberating – I felt like a weight had been lifted from my shoulders."
Chris H.
I'm not usually interested in journaling or writing things out, but I figured that one week would be easy enough to do, so I took on the Disposable Journal. For the first few days, the 20 minutes of allotted time flew by, and my AHA moments came fast & furiously. I was excited each morning to sit with the pages and see what came up for me. Then one morning, I felt resistance to a question and decided to tackle it the next day. Then scheduling interfered (excuse or truth?), and it took me a few more days to reacquaint myself with the pages.
When I completed the whole book, I destroyed the "old" news, kept the final pages, and felt a sense of accomplishment, accompanied by new awarenesses. I'm beginning my second Disposable Journal now and look forward to my daily treasures. For me, it feels like a great way to dust off & brush away old ideas & feelings, do a bit of housecleaning, and make new discoveries. Thank you!"
Teri W.
I got quite a bit out of it. I generally journal every day, but the questions that it asked allowed me to be more real and express more frustration in my life and some of my behavior that I normally wouldn't. I think because it's disposable and sparks up some contemplation in me.
Steven L.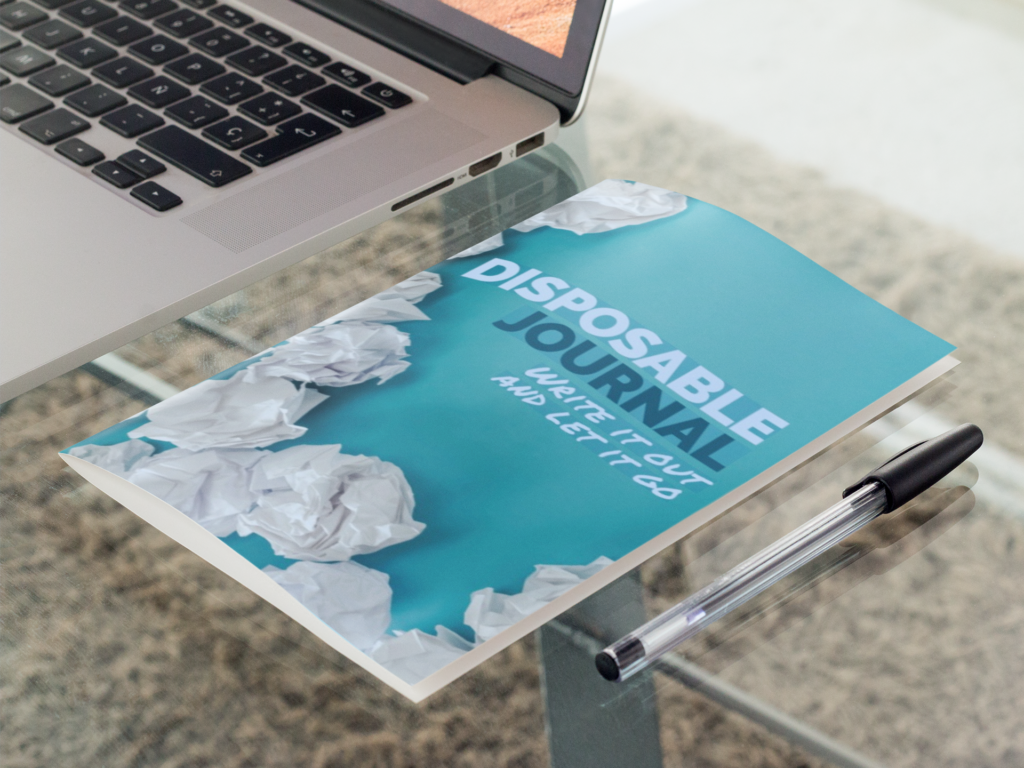 ---
YOU NEED TO PROCESS YOUR UNHELPFUL THOUGHTS NOW MORE THAN EVER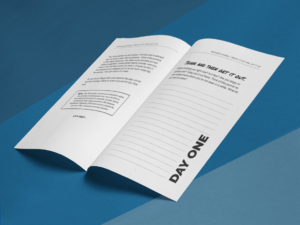 Need to order multiple Disposable Journals for your team or your organization? Special deals are available for bulk orders. Reach out to Karl Bimshas Consulting for pricing options.
Disposable Journal
Stock up for yourself, your business, or your clients and save with volume discounts.
---
WANT TO GO VIRTUAL?
Click to sign-up for a FREE Virtual Disposable Journal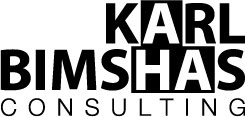 Disposable Journals are a product of Karl Bimshas Consulting, the leadership development and accountability firm that helps busy professionals manage better and lead well.