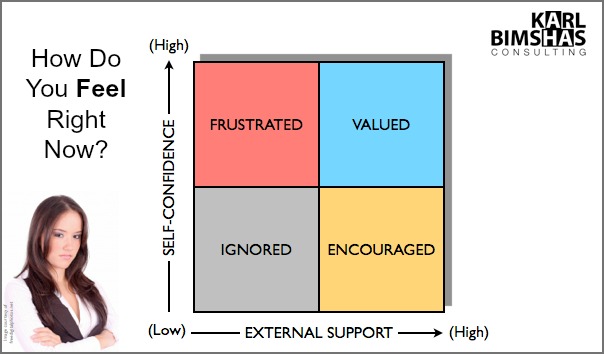 When I meet prospective clients we inevitablably discover what holds them back resides where their level of self-confidence and the amount of external support received intersect.
Do you believe levels of confidence and support influence the success of your goal and/or overall satisfaction?
Do you agree with the words used to describe each zone?