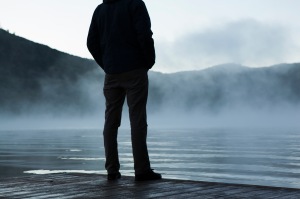 Where in the world are you?

Where in the world do you want to be?

What mechanism do you have to correct for errors along the way?
Nearly every vehicle you drive or ride in requires answers to those questions if you want to reach your destination.
Question one seems silly to ask, until you realize it is a crucial variable in the calculation of where you want to go. Do you have enough money, time, and gas to travel the distance from where you are now?
Question two requires forethought. Based on where you are now, can you get there at the speed you want, at the price you are willing to pay for in time, fuel or money?
Question three depends on your mode of transportation. Propulsion, a way of steering, and a way of braking or slowing, are within your control – nothing else is. Complex vehicles have complex instrumentation to monitor internal and external variables.
What about you and the way you are driving your life?
Are you being honest with yourself about where you are right now?

Do you have a great goal you're driving towards?

Do you have a mechanism in place to correct for inevitable roadblocks and storms you encounter along the way?
The 2015 Personal Game Plan answers those questions and more. I designed it for busy professionals who are facing change and need to act on purpose, not accident.
Listen to the Key Parts Overview from my call yesterday:www.bimshasconsulting.com/personal-game-plan-all-access-page/  
===
Karl Bimshas is an Executive Accountability Partner who helps new leaders and leaders in transition to act on purpose, not by accident. He's the author of "How to Stay When You Want to Quit;Strategies to get over yourself".