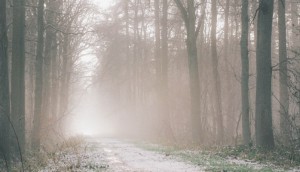 Pontificating on the key traits of effective leaders has almost become a parlor game for consultants, of which I am not immune. The numbers seem to suggest a wide range. Somewhere between one penultimate silver bullet, of which there are, ironically several to choose from, and 101 or more 'crucial characteristics' derived from assorted sources.
I've often cited vision, passion, action and a healthy dose of empathy to be necessary ingredients. While a recent Gallup study on the State of the American Manager posits five dimensions that are shared by successful leaders; (Motivator, Assertiveness, Accountability, Relationships, and Decision-Making).
I could quibble over definitions – and there is the problem, and solution, in defining leadership traits. Fundamentally, the key characteristics of successful leaders will be variable because any given current situation and prevailing needs of the followers will differ, both between leaders and over time. For every example of a must-have trait, its opposite can be argued and is sometimes even found within the same leader. The characteristics of a successful leader can and should change when conditions demand, think adaptability. Leadership ought to be situational, a leader's values should not.
We underestimate the needs of the followers when discussing leadership and how those can change. For example, at one point citizens wanted a leader with whom they felt they could share time over a beer. Then they wanted someone with greater intellectual curiosity; then they yearned for someone less professorial, and less compromising, which then evolved into the desire for someone who can get things done, no matter what. Cynics can call it a fickle electorate, but things change. Welcome to leadership, where the only things that feel constant and dependable are nature's steady changes; the tides, the seasons, the flow of mighty and ancient rivers.
Looking for the characteristics of a great leader can be akin to reaching for the brass ring on a merry-go-round, accompanied by the smug satisfaction found on those who grasped it while perched atop a gallant horse. It is important to remember that the next time around that ring could very well be captured by a boy on a unicorn, or a young girl riding the back of a tiger.
Desirable leadership characteristics are not static, so if you hope to emulate the well-studied success of yesterday, you had better have a thirst for continuous improvement well into the future.
—-
Karl Bimshas is a leadership consultant who collaborates with busy executives to improve the working relationships with their colleagues and direct reports to create high performing teams. He's the author of "How to Stay When You Want to Quit;Strategies to get over yourself".