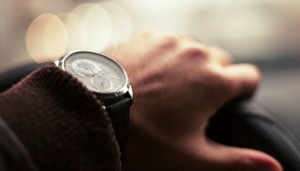 In some circles, it is sacrilegious to say it, but I love meetings. Granted, I have a broad definition of a meeting. It is where two or more people interact. For me, that can happen in a boardroom, a coffee shop, during a walk along the beach or a ride up in an elevator.
There is no shortage of books, some of them even good, extolling the virtues of, or exonerating the evils of, meetings, particularly in corporate America. When people groan about another meeting, it is proof that they are not doing them right.
Every organization and leader have their individual opinions and approaches toward meetings. Some have them for the show, a wider audience to flex their muscles. Some hope for problem-solving, but poorly managed, they quickly devolve into a problem generating meeting. A few use meetings properly, as a tool, not necessarily to accomplish, but certainly to decide.
When you are in a meeting and information is discussed, and decisions made, you feel accomplished. Even when you do not like the decision, you feel better than if you had spent 60-90 minutes of your life playing a game of hot potato with better-dressed kids. As an employee, when do you often feel the crappiest? It is when someone does not honor the agreement he or she made in a meeting. That is why you hate them so much. They are, intentionally or inadvertently, the birthplace of deceit.
That is a seemingly impossible challenge to resolve. Take some pressure off yourself. I look at meetings like a car trip. You are in a confined space for a certain amount of time, and something is going to happen once the engine starts. Different personalities have different requirements. Someone with wanderlust will not have many constraints, they are open for an adventure. Others might be reluctant and need some coaxing. Some people are very particular and won't get in certain vehicles, with certain people, under certain conditions.
If you are going on a car trip with someone what do you like knowing ahead of time?
Where are we going?
Which route are we going to take?
Why?
Whose car are we taking?
Who's driving?
Are they a good driver?
How long will it take?
Will we stop for breaks, food or an emergency?
How will we get back, or what happens next?
You may have additional personal needs or concerns. Who will control the radio? Is the air conditioning working? Are the others who are going have a good sense of humor or will they be quiet so you can sleep?
The metaphor is seemingly endless, much like some road trips … or meetings.
Avoid the temptation to jump in and gun it. Instead, give it some forethought and make it better for everyone involved.
Where are you going? = Objective.
Which route are you going to take? = Agenda.
Why? = Purpose.
Whose car are you taking? = Meeting Location.
Who's driving? = Facilitator and other roles.
Are they a good driver? = Is the right person running it?
How long will it take? = Duration.
Will you stop for breaks, food or an emergency? = Schedule breaks if necessary and make a contingency.
How will you get back, or what happens next? = Hard stop time based on the clock or met objective. Celebration and next actions.
If you are predisposed to dislike them to begin with, I do not expect you to suddenly love them. However, if you take it upon yourself to be clear on the objectives, honor the rules of the road and manage unforeseen detours, you'll be better equipped for the ride.