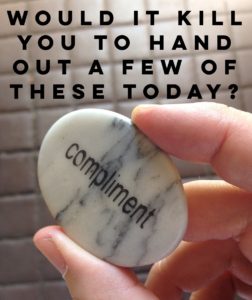 I'm starting to post quick (under two minute) leadership questions, tips and thought starters on Anchor. If you're there I hope you'll dip your toes in. If not, listen below.
Are you getting too much thanks and appreciation for the things you do? Probably not. So don't be stingy handing out compliments to others.
You could take the attitude of, "It's their job. Am I supposed to throw a parade every time they do what they're expected to do?" No, not every time but is it such a hardship to say thanks?
When they screw up, the lousy leader is right there telling them what they did wrong. How about today, you make it a point to tell them what they did right.
A simple thought and challenge to help you lead better.