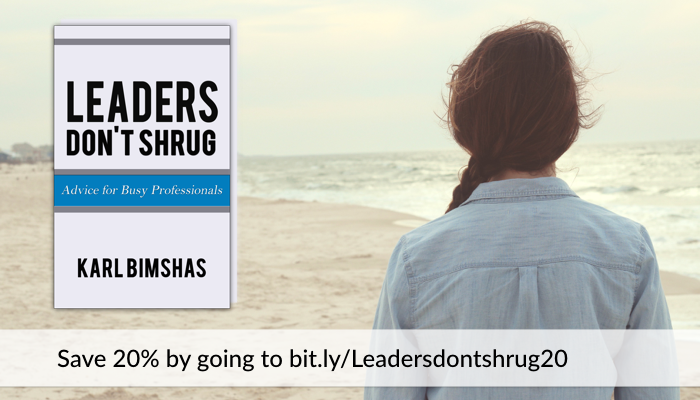 I'd like to introduce you to my latest book.
Leaders Don't Shrug; Advice for Busy Professionals is a collection of quick reminders, advice, and humor for busy professionals who want to be better leaders.
The big thoughts inside this small book will broaden your perspective, challenge your assumptions, and inspire you to lead better.
Special pricing for Karl Bimshas Consulting clients, 
subscribers, and social media connections.
Prints in 3-5 business days