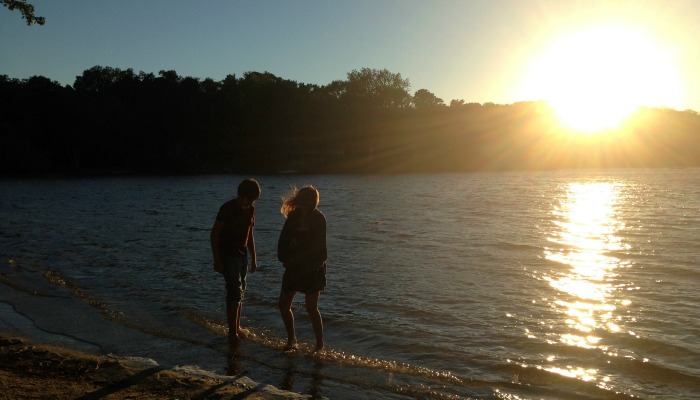 This weekend, as you wind down from one season and prepare for the next, invest a few moments in yourself and do the following alignment check-up.
Grab a piece of paper and fold it, so you have two columns with four rows each; that's eight boxes total.
In Column A, write down your personal vision in box one, your core values in the box beneath that, your personal mission in the third box, and finally, in the bottom box, list the ways you maintain yourself, so you are performing at your optimal level.
In Column B, in the remaining corresponding four boxes, jot down your organization's vision, the core values of the company, the mission statement, and the ways the company keeps morale up and revitalizes itself,
Let's do some analysis. First, do you have any blank boxes under the first column? Are you clear about your vision, mission, values, and maintenance? If not, you are susceptible to having your success based on the whim of others instead of the will of yourself.
What's under the second column? Did you remember the organization's vision, mission, values, and maintenance plan, or did you have to go down to the reception area and look for them hanging somewhere on the wall?
Compare the two columns. Are the visions complimentary? Do the missions support or oppose each other? Do the values match up congruently or is there a disconnect? In what ways do you reward, recognize and revitalize yourself? Is it akin to how the company does the same or do you both ignore this important activity?
You are more likely to feel a sense of fulfillment and excitement if you and the organization you work for find alignment in these critical areas. The less alignment, the less long-term success.
Here's the big problem, most individuals have no idea what their vision, values, mission and maintenance plan are. No one ever asks, and that is a failure in leadership specifically, and society in general.
Here's another significant problem, many companies spend a lot of time crafting these things by committee and then forget about them. Worse, however, is how few small businesses ever give this any thought at all. That's leaving money on the table, throwing productivity in the trash and letting leadership languish on the curb.
Make it stop. As a leader, ensure you have a personal philosophy you live by and always at the ready. Effective leaders use their personal vision, values, mission and maintenance each day. It's how they make decisions faster and are productive, empathetic, and balanced in achieving people and results focused outcomes.
Next, hold your organization accountable to living the ideal behind their finely crafted statements, or help refresh them to meet the current needs.
Finally make sure there is a fit, or an approximate fit, between you and the organization you support. It's rare for everything to match and they do not have to, but they should never be in opposition. If you find you are supporting a company whose values you find reprehensible, it's not going to work out well for either of you.
Do the work. Don't let it "just happen organically" because that's not how personal and organizational relationships and goals succeed. It may look effortless to the outside, and if everyone is aligned internally it may go smoothly, but it only happens with effort.
If you have some blank boxes you need to fill in, or want to gain better alignment? You don't need more rah-rah motivation, you need astute insights from Karl Bimshas Consulting.