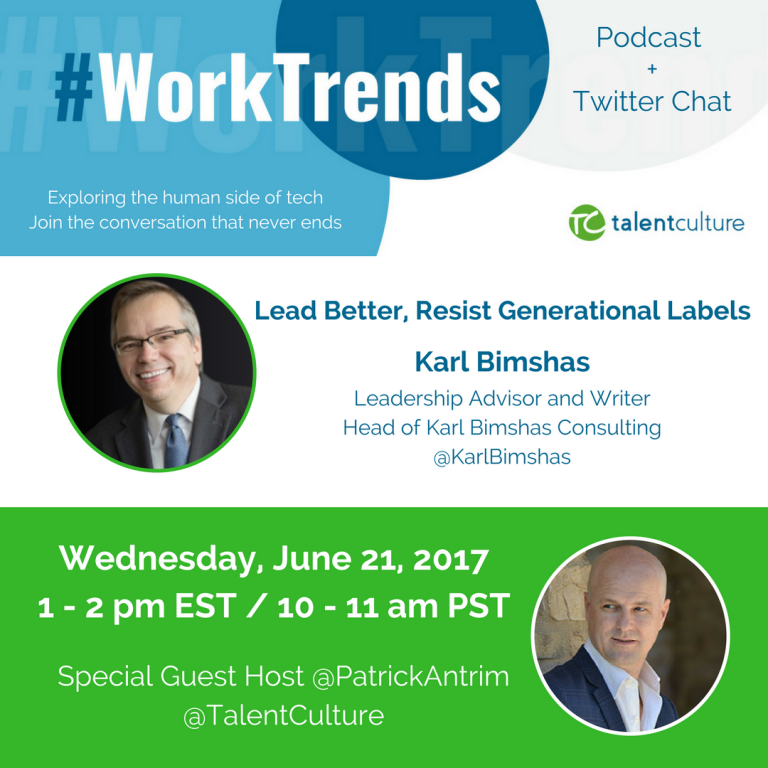 I was honored to be interviewed by guest host Patrick Antrim, on Talent Culture's #WorkTrends Podcast recently. We discussed leadership and why I believe you should resist using generational labels. You can read a recap and listen to the show here.
[inbound_button font_size="20″ color="#ff8000″ text_color="#ffffff" icon="headphones" url="https://talentculture.com/worktrends-recap-lead-better-resist-generational-labels/" width="" target="_self"] Click to Listen[/inbound_button]
---
Also published on Medium.