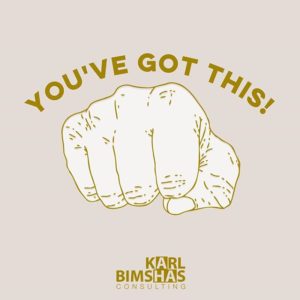 Great leaders do not get that way overnight. They face obstacles and the temptation to take the easy way out. Unlike lousy leaders, they do not succumb when things get difficult.
Effective leaders persevere through crisis and stay fixated on their goal, not the path. As your challenges grow, so do you. It would be nice if you sustained your confidence, but it will waver from time to time. You will feel like a poser, inadequate to the task, and question your ability. The answer will always be, "You've got this."
You have strengths far greater than you use. You put your faith many places; it is time to put it in yourself. When you find your goal, vision, purpose, or values tested today, don't hide. Stand up for them. You've got this.