National Boss's Day is a great time to reflect on your performance, even if you work alone and you're your own boss.
Download a free pdf from Karl Bimshas Consulting and assess yourself, a key individual or an entire team.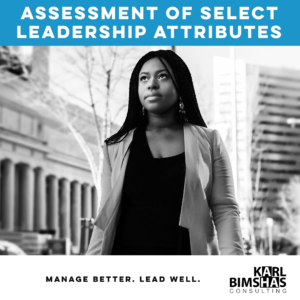 Have a desire to manage better and lead well? Reach out to us today!
From comprehensive leadership assessments, to team training, personalized coaching or accountability partnering, we specialize in helping busy professionals get their act together and achieve the goals that are important to you.