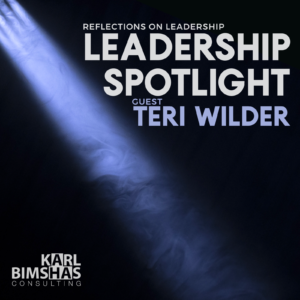 For Leadership Spotlight, Leadership Advisor Karl Bimshas, speaks with a diverse array of busy professionals in various stages of their career and along different paths of their leadership journey.
Here's a summary of his conversation with Teri Wilder, Singer, Songwriter, Certified Sound Healer & Reiki Master.

---
Q: Who are you and what are you working on?
A: Teri Wilder, Singer, Songwriter, Certified Sound Healer & Reiki Master. Working on expanding my Teri Wilder Healing Sanctuary.

Q: What problem are you trying to solve?
A: Taking stress to freedom.

Q: What leadership traits do you wish more people would demonstrate?
A: Communication, listening, compassion.

Q: Do you consider yourself a leader?

A: Yes. I don't have employees, but I do lead by example.

Q: What would have to happen in the next 90 days for you to feel like you're managing better and leading well?
A: Improvement in my time management. Not putting off steps that could improve my business more quickly and efficiently.

Q: What gets in the way of your self-leadership?
A: Working from home, as I can be too easily distracted. Tendency to procrastinate.

Q: Do you have any leadership lessons or tips you could share? E.g. Do you have any "success rituals" to start your day?
A: Reliability is huge, like showing up on time (or early); communicating clearly and quickly (when possible); being present and a good listener. On days when I do well with my business, I find I've laid out my plans, checked in with them in the morning, and kept to them throughout the day. I'm often usually then inspired to do a bit more, which not only feels good, but fuels the expansion of the business.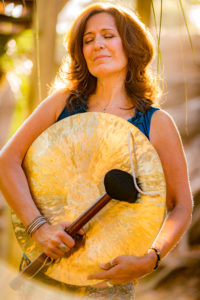 Q: What's next for you?
A: Having just moved into an office space, supporting more & more stressed people in their move towards physical, emotional, mental & spiritual freedom is my Next Big Thing.

Q: Where can people learn more about you and what you're working on, and what action would you like them to take?
A: Go to www.TeriWilder.com and join my email list and get a free gong meditation download, purchase my positive-message music, or book an appointment for Reiki and/or Sound Healing at the Teri Wilder Healing Sanctuary.

---
Listen to the entire Leadership Spotlight interview on Reflections on Leadership.