Although our physical location is closed in support of social distancing efforts, Karl Bimshas Consulting remains open virtually. While we had planned to offer in-person group coaching later this month, we will instead migrate to online support. More on that later.
​As a leadership advisor, my clients, who are mostly business owners, executives, and managers who want external guidance to keep them focused, know that the need for strong leadership behaviors is constant.
​At this time, it's unlikely you're looking for new initiatives around leadership development, employee engagement, or customer satisfaction. You're either using your existing skills to do the best you can, or you're floundering because your skills are inadequate.
​My counsel to you is this. Make time to reconnect with your purpose — your personal purpose first, and then your organization's. Review your values — that's the whole point of them. Your purpose and values will help you through the tough times ahead. If you're unsure, quietly but quickly shore them up, and if you find things need to change, make those changes rapidly. It is okay to have fear — courage would be impossible without its presence.
​We will each need to navigate through uncertainty for the foreseeable future. There will be difficult days and sleepless nights. Your leadership will help make the journey better for yourself and others. It won't be perfect; leadership never is. Only a fool would rate their behavior a ten out of ten during this period. This is not the time to cater to fools. Karl Bimshas Consulting exists to help busy professionals like you to manage better and lead well. Your circle needs your top-flight leadership as the weeks and months unfold, and I'm here personally to support you.
​In the meanwhile, there are plenty of resources to help fill your time with ongoing leadership development.
Examples:
​
We're also putting the final touches on a new accountability partnering program to keep you committed to your leadership goals.
​Candidly, more uncharted territory lays before us, and whether that heightens your anxiety, deepens your pessimism, or strengthens your resolve, there are too many moving pieces to predict the future accurately. For that reason, the people who depend on you require steady leadership. Amp up your empathy and kindness, set the direction, and go.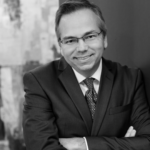 Continue to advance confidently in the direction of your dreams and help others along the way.
-Karl
Karl Bimshas | Owner