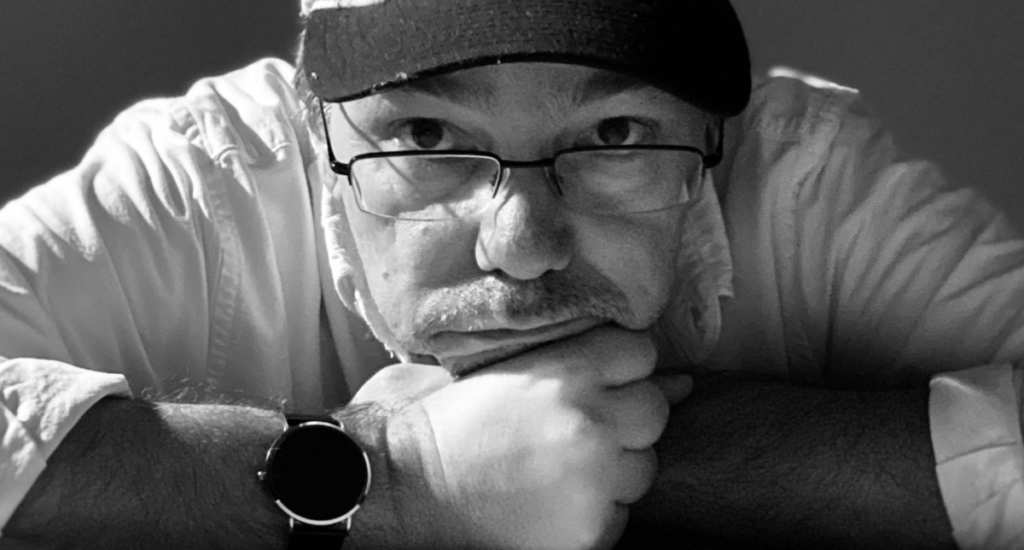 The world is changing. That's always true, but 2020 has amplified the sentiment. Not everyone wants the changes, nor is everyone prepared. That's irrelevant. The change is happening. Whether positive or negative, progressive or regressive, peaceful or bloody in part depends on you. You see, the one thing change will no longer tolerate is casual indifference.
Last month I shared my long-held belief that all "good" leaders must be better — a true statement about how we govern our nation and how we govern ourselves. Since then, I've come across a quote from "Essays on Social Justice," written by Thomas Nixon Carver, in 1915.
"Two things and two things only are essential to real democracy. The first is an open road to talent; that is to say that every man shall have an opportunity to rise to positions of power and responsibility in proportion to his ability regardless of birth, privilege, caste, or other social barriers. The second essential of pure democracy is that they who are in positions of power and responsibility shall be made sensitive to the needs, the desires, and the interests of those over whom they exercise power and responsibility."
True to this very day. It is tantalizingly easy for deceitful politicians and influencers to count on the short term memory and forgiving spirit of the American people. Our laws and systems, which are imperfect, only improve when those who propose, write, and enforce those laws and systems have stronger character, are stewardship-minded, and better match the community's shade and hue. Until then, they will always skew in favor of the legacy colors. To that, I offer two recommendations.
One, remember the cause, not the symptoms. The symptoms are uncomfortable and dangerous, and treating them can make you feel better without ever addressing the cause. Fix the cause. This applies to any dis-ease; medical, social, financial, spiritual. Treat them, yes, but do not let the pains divert your attention from the root cause.
Two, revisit your founding documents, your purpose, mission, and values. Do any need to change or be modified given the new environment? If not, ensure the criteria you use to make decisions are in better alignment.
My company's vision is to help create environments where great leaders outnumber lousy leaders, and better leadership is the norm, not the exception. Our mission is to challenge, disrupt, and dramatically reduce lousy leaders' influence by using candor, humor, and accountability. With insight and creativity, we lead and inspire busy professionals to maximize their strengths, look at things differently, and provoke positive change, by applying clear vision, passion, and action to each endeavor, so that they may contribute a greater piece of themselves to the world. The values that guide us are;
Leadership, because like water, leadership can take many forms. We prefer those who demonstrate strong moral character and the confidence to lead, follow, and teach.
Love, because the antidote to indifference, fear, and hate, is love; and it is the foundation of our interactions.
Candor, because we communicate openly and honestly, even when the subject is difficult.
Creativity, because we supply imagination and inventiveness to solve problems and produce results.
Like many, my business is going through a pivot. I have helped executives to broaden their perspective, practice humility over ego, to manage better, and lead well. While I've had many business agreements over the years that have been lucrative for my company and improved the standing, reputation, and results, of my clients, helping executives is no longer a compelling concern for me.
The world is changing, and I have minimal interest in filling my time helping executives who, in my estimation, should already know how to manage better and lead well. Some feel leadership rests with the elite, but I know it takes root with ambitious people from all walks of life. Frequently with those who already have strong moral fiber and reasonable intelligence, but who often lack opportunity. Sometimes by their own doing, though more often because of their gender or the color of their skin. That's not an excuse; it is a corrosive feature built into our society's structure, and nibbling at the edges for change is, to me, time-consuming and a waste of resources.
Beyond other accomplishments, this nation not once, but twice raised and readied hundreds of thousands of citizens in very short order to become leaders and successfully fight two world wars. Today, we can't even muster agreement of the health benefits of wearing protective masks and limiting exposure to others during a global pandemic. We launch astronauts into space with live pictures of the curvature of the globe, yet in some corners, they insist it is flat. The evidence of the pollution we've unleashed on our home planet is indisputable, and vividly demonstrated over the last three months, yet many continue to dispute and deny. We have a series of senseless confrontations and public murders of our fellow citizens shown on replay like a snuff film, yet delay or abdicate seeking justice and accountability for the perpetrators of the offenses.
We can do better. We know we can do better, but many of us refuse to do so because, for as much as we value declaring our freedom, we've grown bashful about accepting our responsibilities. We have a political class that considers it a weakness to take responsibility, let alone apologize, or even recognize mistakes they've made. I have seen countless grown men cower over the prospect of being held accountable. Imagine the strength of the rare leader who chooses accountability, and acts with a sense of stewardship, not tyranny?
As the leader of my namesake company, Karl Bimshas Consulting, I will admit that I do not have the answers, nor do I possess all the qualities of a great leader; no one does, despite their claims. The best you can do is know your strengths and use them to the fullest of your ability. I'm no longer interested in working with executive teams only looking to check the boxes, so their quarterly action plans look complete. I'm not interested in improving employee engagement or customer loyalty metrics by minuscule percentage points, and I never really gave a damn about the stock prices. I care about how people treat their team, their vendors, their clients. I expect executives to have a servant leader mentality, not a serve me attitude. And I sure as hell expect executive teams to better reflect the community in which they operate.
Like many of you, I am tired of old unresolved battles. I know policy and change is a game of inches, not miles. I don't have much patience for that, but that is my issue to bear. I also grow tired of leaders, not leading. There is so much talent in good people who are not stepping up to lead. I understand some do not feel called upon to lead in the traditional sense. And despite what some may say, you can not force someone who does not want to lead to lead. It only invites failure. However, hundreds of thousands of individual contributors could step up, yet feel they need permission. They don't require my consent, but they have it. They need to redefine leadership for themselves to get things done with and through the efforts of other people. The extent to which they are successful in achieving that objective determines their current leadership capacity. For those who need to hear it, particularly the freelancers, independent business owners, the ambitious and the inspired but unsure, repeat after me, "Yes, I am a leader."
At this point, I do not know what to offer you. I have a free podcast, have written over a dozen books, and have scores of resources for those who want to manage better and lead well. Tell me what you need. For those who are unsure of where to begin, I encourage you to review your answers to this questionnaire, and then if you feel compelled, schedule a call with me. I will give you a perspective you might not have considered, and that may be enough. If you want more, we can discuss an ongoing agreement. We all can do better.
In the meantime, continue to advance confidently in the direction of your dreams and help others along the way.
-KB