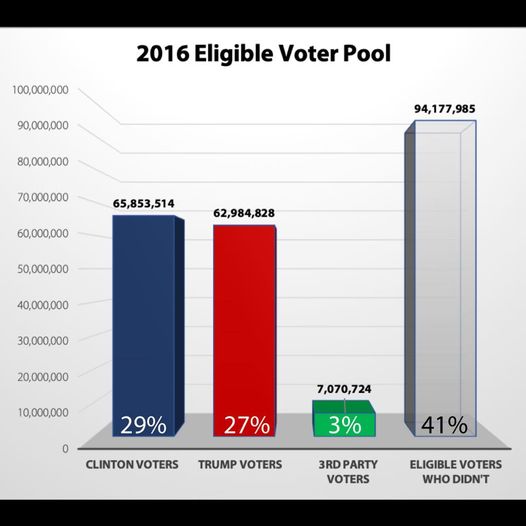 Be wary of those who claim to be part of the silent majority during this election cycle. Over 40% of those eligible to vote sat out in 2016. You never want to brag about being a part of the silent majority. If you're a serious leader, you want your voice heard — that's the whole point of voting in a representative republic.
Regardless of your political affiliation or bias, put in the effort to get everyone to vote. Even if someone acts petty and decides not to choose a name on the top of the ticket, there are attorney generals, governors, mayors, judges, sheriffs, ballot initiatives, and lawmakers up for consideration from the state and local level that will impact your life.
If you don't vote, you don't get heard, and if you are not heard, you will matter less to those in the arena. Make a voting plan. Know where to vote, who and what you are voting for, and then do it. Start at Vote.org for more information.
A great democracy can not stand if 40% of its population silently sits.