Some people have found a way to thrive this year, while many others are struggling — badly. It's easy, convenient, and justifiable to blame 2020 for your troubles. We now know the "I don't have enough time" excuse wasn't valid, but this is not the place to judge. I look at this year as a kind of accelerant. It's ten years compressed into one, and much like the sudden accumulation of alcohol, money, or power, it has revealed the core you. That's why some have stayed on track and are thriving, and others feel stuck in purgatory or worse. I have some suggestions on how to start to bounce back. They don't replace the need for proper physical and mental attention; instead, they serve as a blueprint if you are battling private demons, feeling lethargic, or adrift in the fog.
1. Eliminate or reduce your addictions
Maybe you had these in 2019, but you labeled them as bad habits, or perhaps you picked up some new distractions to help numb the pain and boredom. These are a drain on your resources, your time, energy, money. Everyone has an addiction to something; alcohol, drugs, cigarettes, gambling, porn, food, shopping, screentime, people-pleasing, you know what it is for you. It would be better for you to get help from others, but in the meantime, you can make yourself aware of how much waste your addiction is producing by tracking your use of negative habits and then making an effort to reduce them.
2. Set boundaries
As an adult, you are responsible for your feelings, thoughts, beliefs, behavior, and mental health. You are not responsible for other people's feelings, thoughts, beliefs, behavior, and mental health. Knowing your limits and communicating them with respect is setting clear boundaries. Now is an excellent time to renegotiate your boundaries with yourself.
3. Forgive yourself and others
There is great power in forgiveness. Give yourself a break, you have been through a lot, and you are in the process of getting through more; that's a big deal. Forgive yourself for any shortcomings and then think if there are any people you could forgive, too, and lift the burden of guilt or shame. You could do with a lighter load.
4. Be grateful
Begin to practice gratitude again — for everything. Go on a gratitude rampage. Do you have eyelids and fingernails? Be grateful. Can you breathe freely? Start there and work your way up. As you do this exercise, you will quite quickly become amazed at how fortunate you are. Practice it frequently.
5. Be helpful
Are you suffering from woe-is-meism? That's not helping you get what you want or need, is it? Give your wants a rest for now and go help someone else in need for a while. If you have the means financially or physically, be of service. Can't do that? Practice random acts of kindness. Drop positivity and compliments on social media feeds instead of simple hearts or troll-full hate. Introduce people to one another. Offer a tip or idea someone might be able to use. Everyone could benefit from some help.
6. Sleep
We are all a little different, but you probably know what optimal sleep does for you by now. Make it a priority to achieve that goal every night. Track your sleep patterns to see improvements. Start wind-down rituals if you need to. Your body and mind must rest to recharge and solve problems without your interference. Let it do its work. It's irresponsible and often dangerous to not allow yourself the time you need to rejuvenate.
7. Drink water
It's cliche at this point, but you are likely flirting with dehydration daily, and that affects your health and mood. Maybe you find water boring or don't want to have to go to the bathroom more often. It's time to get over these mental obstacles and begin regulating your body. Figure out what the right amount of water is for you and strive to consume it regularly.
8. Move your body
Some sort of exercise is essential. A brisk walk is fine, but if you have access and ambition, strive for something more strenuous. Your body is not designed to stay under the covers all day or sit in a comfy chair and stare at a blue screen. It's designed to move. So, even if you start by only doing laps around your bedroom — good for you. Keep going.
9. Create a vision, your picture of success
With all the items on this list out of the way or in process, you can begin to think about the future with more clarity. Pick a timeframe; if life is challenging for you right now, day-by-day or week-by-week might be fine. As you feel better, it's easier to be hopeful toward the future, and you can begin to imagine what's different in a month, three months, a year, or three. Don't worry about going beyond three years right now. Begin to form a picture of success for yourself; let's say six months from today. What has to happen for you personally and professionally to make what you're picturing come to be? Think about the items you have control over, mark them down, and make a rough action plan to start tackling them.
Yes, this year has been …. interesting. It's time to admit that it's making you better and more resourceful. You can bounce back when you think about how powerful you will be on the other side of this. Think of the stories you are going to tell to future generations. You're beautiful, powerful, and strong — 2020 STRONG.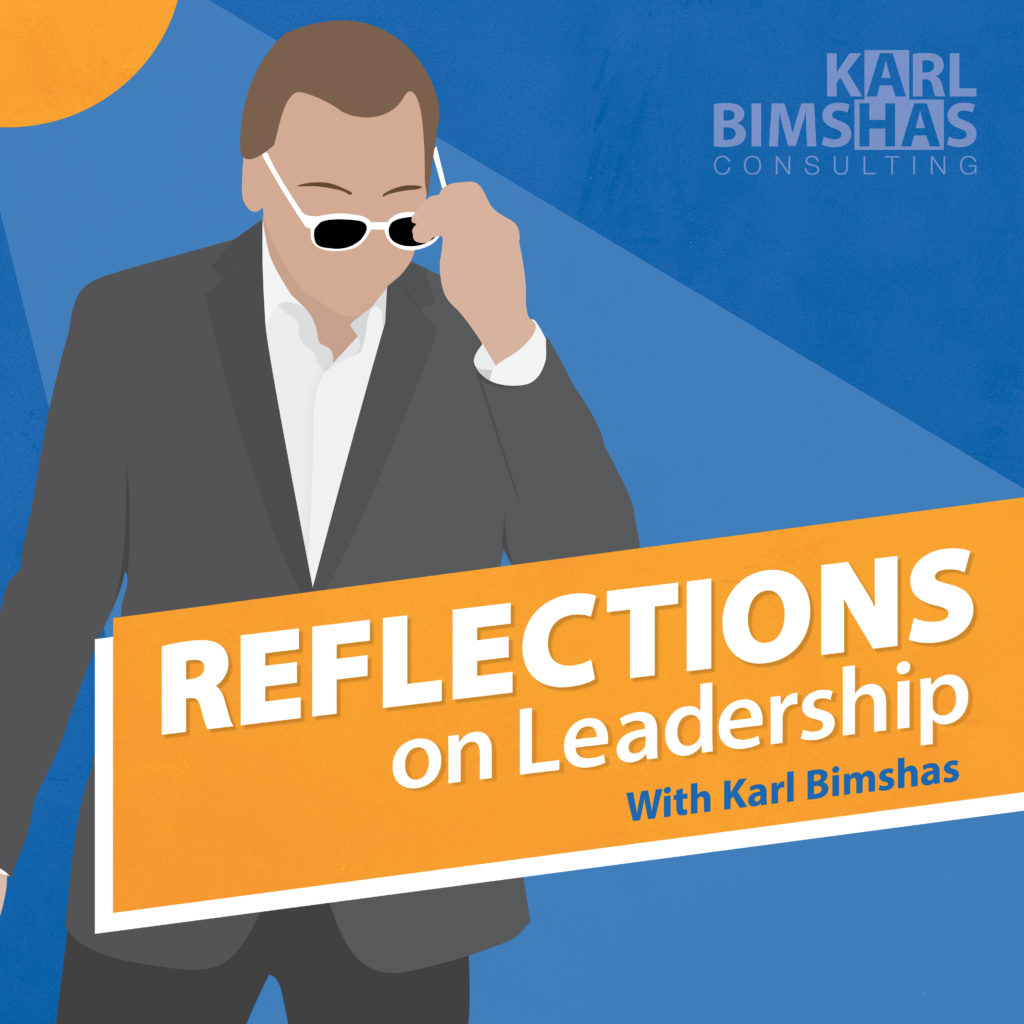 Listen to Reflections on Leadership Here