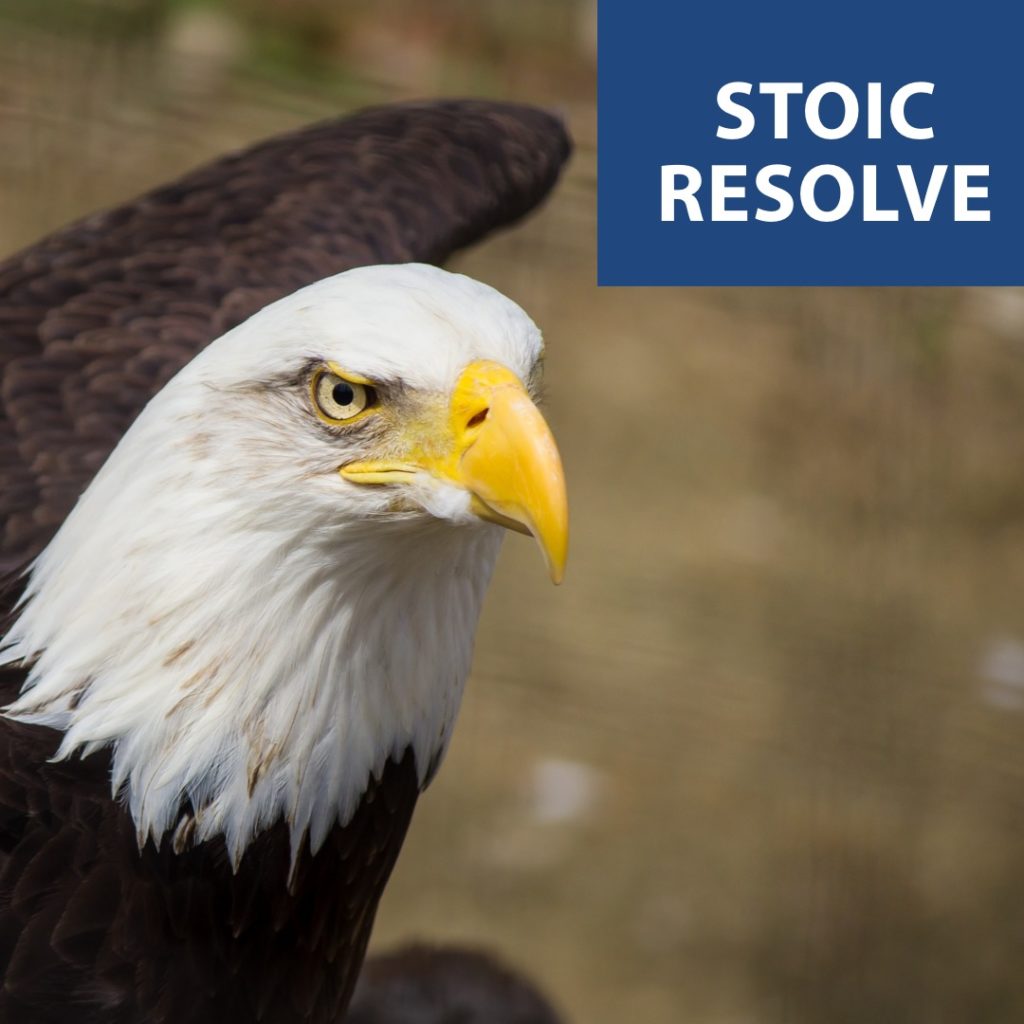 As we squabble amongst ourselves, emotions flare, beliefs get challenged, and a way of life feels threatened; you must pursue love and patience to weather this storm least outside forces exploit our divisions. Despite bombastic rhetoric and the urge to retaliate, you must adopt stoic resolve.
See clearly.
Do what you can with what you've got.
Endure what you must.
Navigate carefully because, despite the threats to democracy, and the fetishism over fascism, communism, socialism, and capitalism, not everyone who opposes your point of view is a mortal enemy. It is frustrating when common sense is not common practice; selfishness overshadows selflessness, and those around you broadly accept patently false claims. These are not normal times, but they are not the end times.
It is not easy, but those who adopt and support a servant leadership mentality will persevere. In your interactions over the next few weeks and months, be sure to lead with love and expect the best. Do not assume your adversary is necessarily evil even though they may already think this of you. Disarm them with a counter initiative dose of respect, not out of nativity, but compassion. Work to understand where they are coming from, even if they seem wrongheaded. We do not need to resolve every disagreement between us now; there are more immediate fissures to mend. Frequently check your emotions and bring the best of humanity. Seek the possibilities ahead and find areas of agreement.
Are there risks? Of course. Some in your opposition are cutthroats and cheats who trade on your insecurity and thrive by ridicule. Hold firm to your values, and they can not harm you. Know the distinction between differences of opinion and assaults on objective truth. Strive to wear them down or win them over. Now is the time to lead. Lead yourself, your family, your friends, and your community. Form alliances based on fairness, justice, and the restoration of the best of our nation's values and ideals. Repudiate and hold accountable those who seek to consolidate their power while abdicating leadership. There are many chaotic challenges ahead. We can meet each of them if we choose to lead and act as responsible leaders.