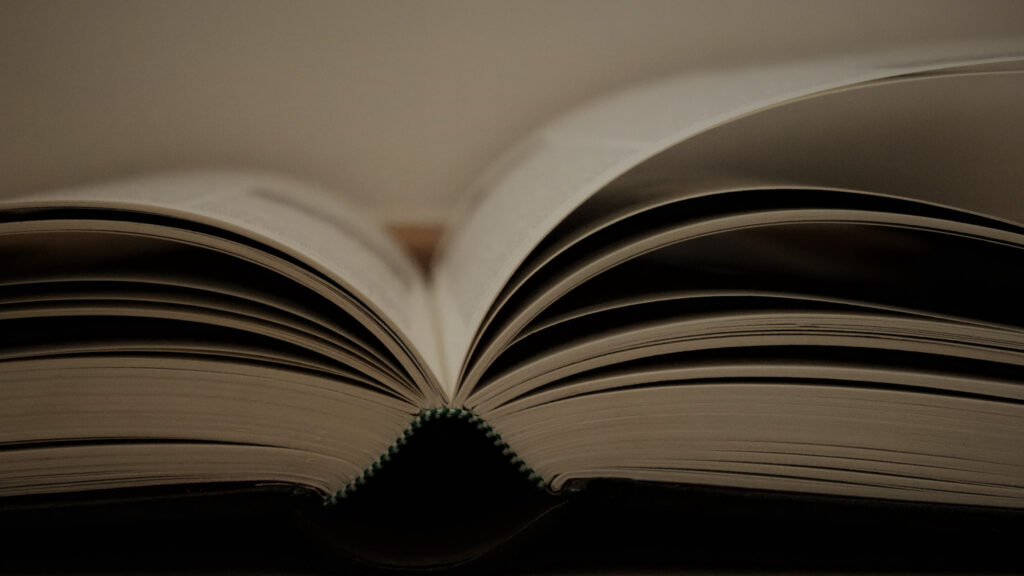 Everyone seems eager to toss this year into the scrapheap of history and declare their intentions for the new year. While there's something to be said for riding the group momentum, if you're not feeling it yet, particularly based on everything 2020 has brought forth, it's okay to relax. Generally speaking, the ones who insist on proclaiming their goals the loudest in January are whining the most in October and making excuses in December.
If you're feeling beat or are still unsure of your purpose or how to best contribute your time, treasure, or talents to 2021, I recommend taking a deep breath and giving yourself a break. You don't have to succumb to the pressures of unrealistic resolutions or big goals you don't yet have the confidence to accomplish. Plan your life quietly and get to work. If you're lost, make finding your purpose, your purpose. Aim for something optimistic and fun.
Are you feeling stuck? Choose three words to set a theme for your year without all the P-measures, R-measures, KPIs, OKRs, parental or religious guilt, and all the other things that can make planning your year feel like a burden. Your theme becomes your mantra and keeps you focused on your goal(s) for the next twelve months. A few words can simplify and direct your thinking, planning, and execution.
My three words for 2020 were: Lead • Collaborate • Advance
Lead – Related to my leadership development and accountability business, but also with personal goals. In the year prior, I found I was going along for the ride far too often, rather than setting the direction.
Collaborate – I worked with others to collaborate on projects. Their talents, coupled with their interpretation of what I was looking for, moved many latent projects from points of frustration to elation.
Advance – At the onset of 2020, I had big plans to move many personal and professional projects forward. The pandemic had other plans ideas, giving me plenty of time to reprioritize and adapt. I completed several projects but did not advance in the ways I had originally imagined in 2019.
Try it. If no words immediately resonate with you, here are a few prompts.
What do you want to have, be, and do in 2021?
What do you want for yourself, people you care about, and your business?
What great qualities do you want to bring forward or explore?
Are you still stuck? Pick one of your values, one of your skills, and one of your aspirations.
Not happy with that? No big deal. Choose different words. It's your theme, and it's your life; it doesn't have to fit a logical formula, nor do the terms have to make sense to other people.
My three words for 2021 are: Direct • Better • Do
Direct – Not only a form of leadership but also a reclamation of my calling. I used to enjoy directing for television, film, and other forms of entertainment. I miss that, and I will find new opportunities to use those skills. Direct also refers to one of my values, Candor. While I'm often diplomatic, part of effective diplomacy is the ability to confront brutal facts. In 2021 I'm less about sugar-coating medicine and going with the assumption adults don't need to be placated. Of course, this is false, as we have all seen adults act like bratty crybabies and throw some of the most embarrassing temper tantrums. However, that's on them, not me. It's not my role to preserve their ego.
Better – While "improve" is a more diplomatic word (see above), "Better" works. It's about ensuring I pursue continuous improvement, personally and professionally, and that I make my inner and outer environment better. Is "Better" open to judgment? Yes. Mine. It's my theme. 
Do – I like the word "decisive," mostly for the implied finality; however, "Do" gets me out of my head. My aim for 2021 is to have less mental pontification, fewer strategic documents produced, and more action plans acted upon. "Do" has a bias toward action and is a call to be bold and daring. If a scenario arises that I don't want to do, there is no need for mealymouthed explanations because "Direct" has that covered.
With your own three words, you'll notice a theme emerging. Build your goals, objectives, and new habits off that theme to give you structure and something to aim your attention towards.
What are your theme words? Share them; I'd love to hear what you've got planned.