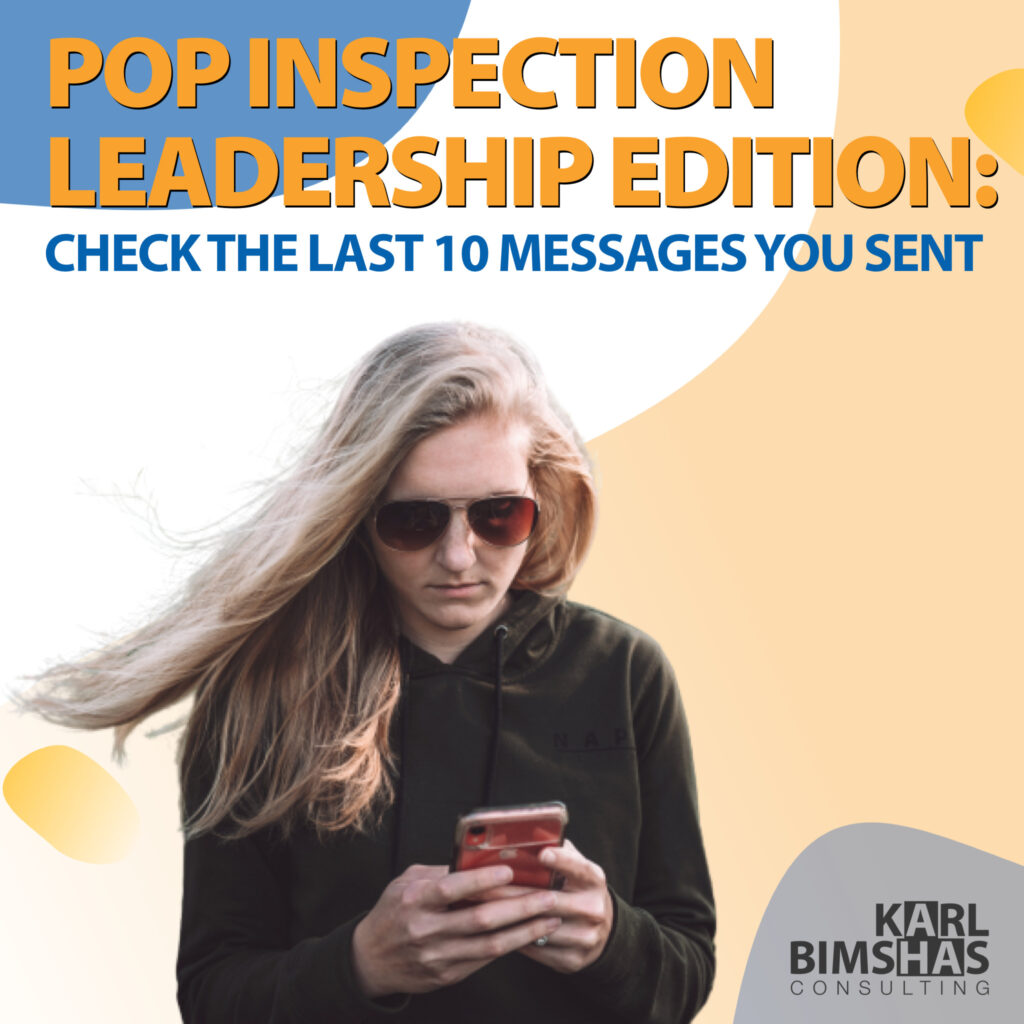 Scroll back and read through the last ten emails or text messages that you sent, and let's see how effective your leadership communication has been.
To what degree were you situationally aware? Did you grasp the moment, or were you tone-deaf?
To what degree were you curious? Did you seek clarification or provocation?
To what degree were you stewardship-minded? We're you self-serving, or did you serve others?
To what degree were you empathetic? Did you demonstrate little to no empathy, or were you explicitly empathetic?
To what degree were you educating? Did you provide insight or supply dogma?
The last ten messages from you to anyone else will paint a reasonably accurate picture of your effectiveness, character, and capacity to lead well.
Want to take a deeper dive?
Review the last ten messages you sent to each member of your team. Notice the timeline. How far back do you have to go to get to ten? A couple of hours, days, weeks … months?
What about your key clients, vendors, and other stakeholders? How well are you communicating with family and friends, the people you claim to love?
Perhaps you're doing great, or maybe you're stammering over excuses, like, all your interactions are verbal or, we "just get" each other and don't have to communicate as much as other people.
Respectfully, we both know that's heifer dust. This exercise isn't easy. Neither is good leadership.
Take note of where you need to make improvements and commit to getting better.