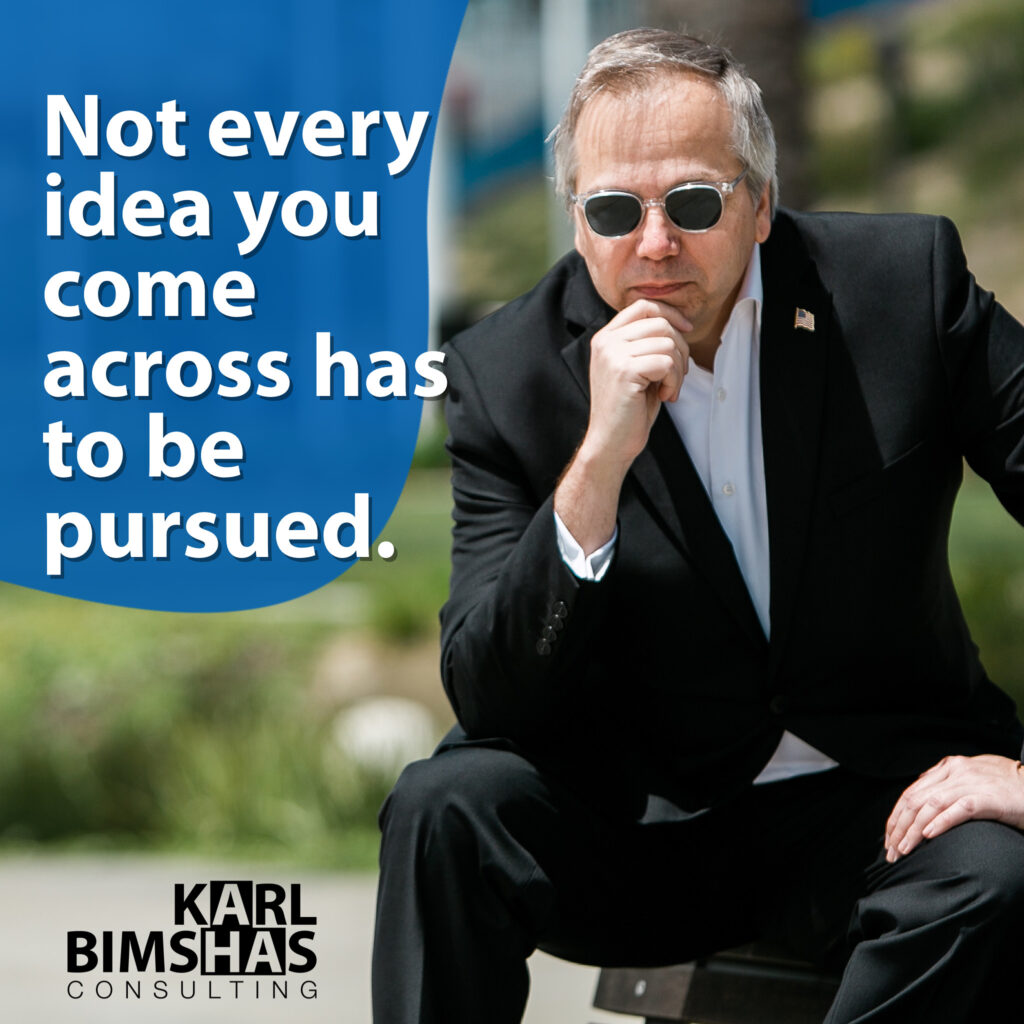 Time is short, and resources are limited; just because you come across something new or get a great idea from a book, video, or a self-proclaimed subject matter expert, doesn't mean you should adopt it.
Small and mid-size company presidents and CEOs do this a lot. They are searching for the secret sauce that will solve their problems. After their offsite meeting, they return to the office with new vigor and a "stop the presses" mentality. Have you ever subscribed to the idea-of-the-month club?
It's difficult for a professional tinkerer and occasional gadfly like myself to say, but you don't have to act on every outside stimulus you get. Of course, you want to remain open to trying new things, test hypotheses, and experiment, but don't do so at the cost of what you're already doing unless you know what you are currently doing isn't working.
Think about it; A1 Steak Sauce tastes differently on a hamburger than it does on a pork chop. I imagine it would be dramatically different on an oven-baked cod. Repeat after me; "the same sauce does not always work in every situation."
Each organization has a unique culture, so it stands to reason how not every solution offered in a book or seminar will work equally well, if at all.
Most professionals do a so-so job revisiting their vision, mission, and values, and few incorporate them in day-to-day operations. Do that first, and then make sure the new idea will fit in.
Need help along the way? Let me know; I know a guy.