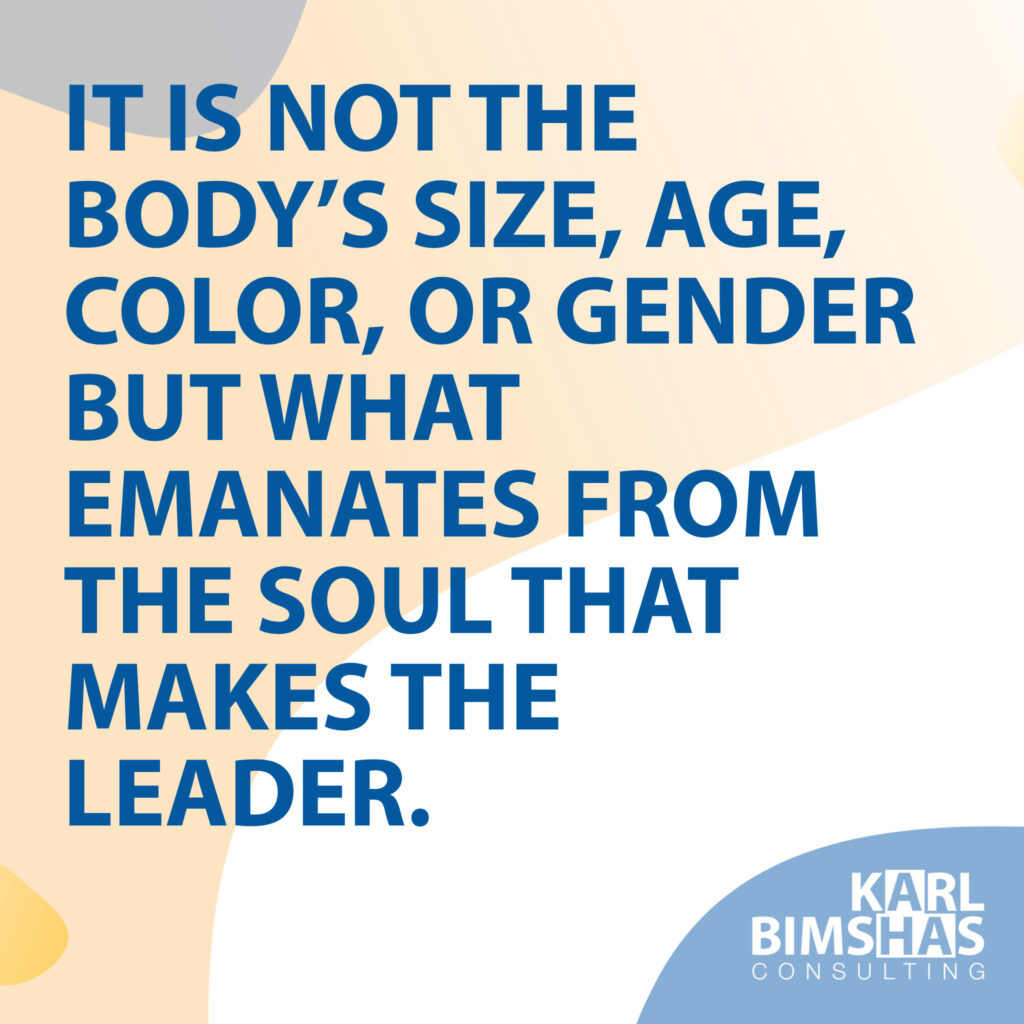 It is not the body's size, age, color, or gender but what emanates from the soul that makes the leader.
What's holding you back from leading?
Hint, it's nothing external.
Imagine what could be different if you started leading.
Karl Bimshas Consulting helps busy professionals manage better and lead well without becoming jerks.
Message me when you're ready.