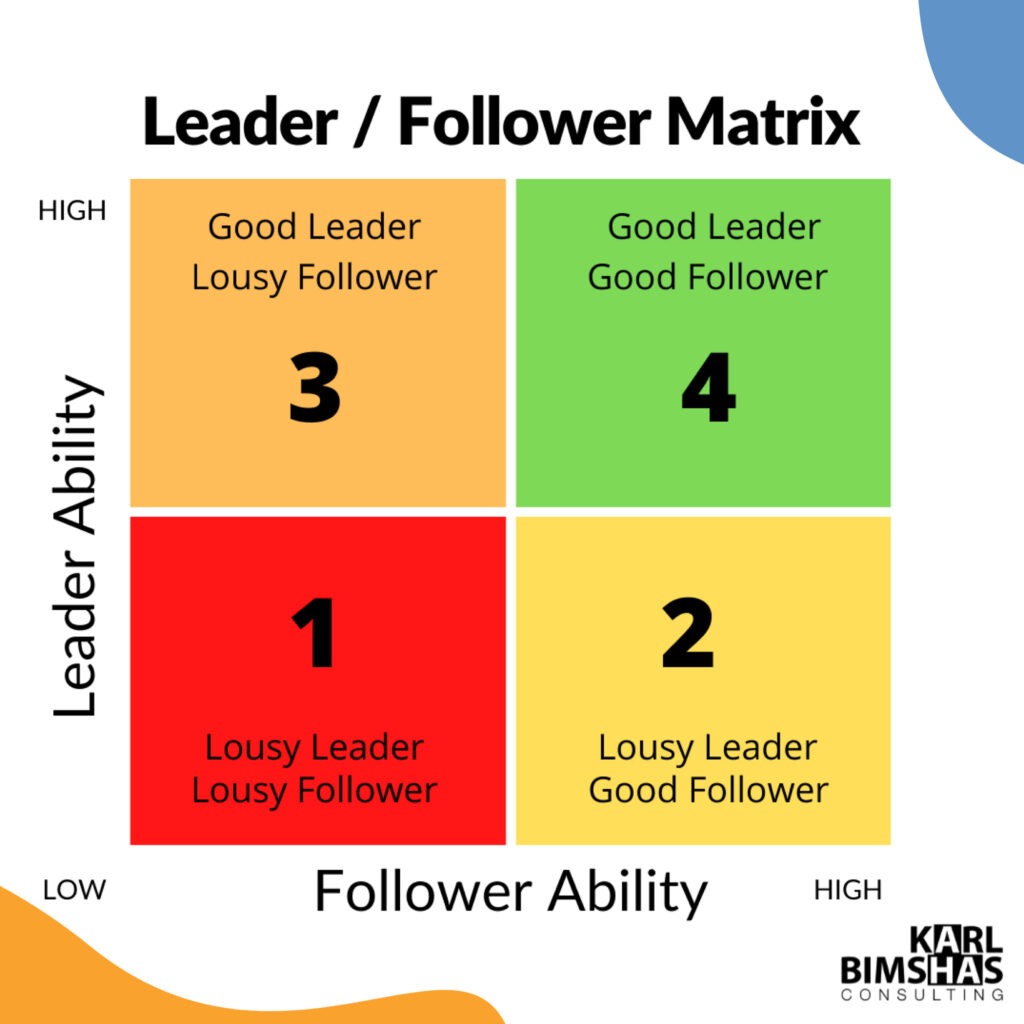 Leadership and followership are symbiotic. You can't have one without the other, and the better you are at one, the better you are at the other. 
But what about those points in between?
What words would you use to describe each box?
Comment with your suggestions.
---
Also published on Medium.