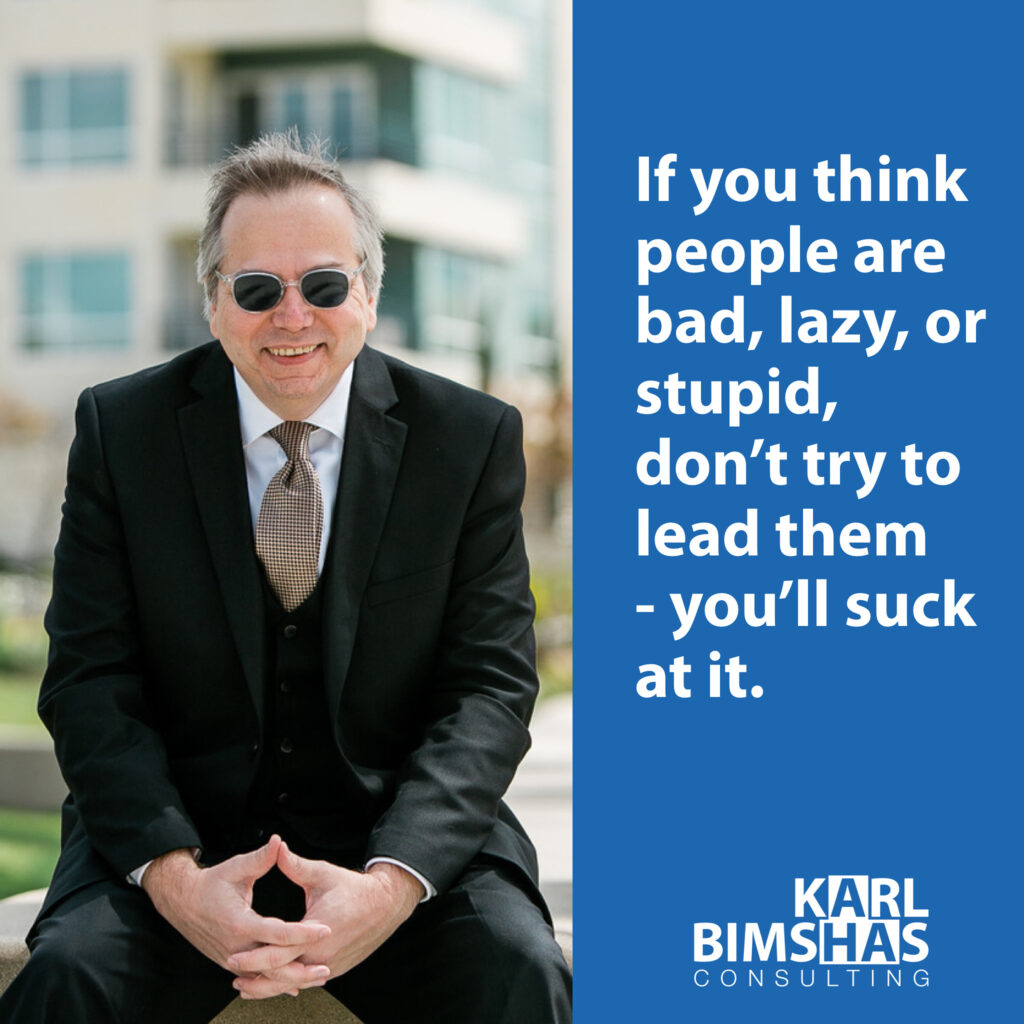 Everyone has the capacity to lead, but some do not have the desire or skills to develop their abilities. That's their choice, but if you're in a position to put them in a leadership role, for all that is good and holy — don't.
Much of an organization's success rests in the attitude and character of the leader — poor attitude and poor character; poor outcomes.
If your internal framing is to expect the worst from someone, you will find all the evidence you need to prove you right, and you'll wear that "insight" with an unimaginable level of smugness.
Similarly, those who expect excellent, innovative, and intelligent outcomes from their team, swim in a bounty of evidence proving them right. The difference is, these leaders don't rely on their smugness to stay afloat.
Now, everyone has a bad day and a slip of the tongue, but the habitual expression that people are bad, inept, untrustworthy, or some other unflattering utterance is a BIG RED FLAG that there is a lousy leader in your midst.
To dust off an old and forthright trope, you must choose to change the leader or change the leader.