Great Careers Don't Just Happen. They're Designed!
---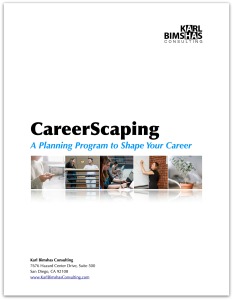 Start building (or rebuilding) your career today with Karl Bimshas Consulting's
CareerScaping; A Planning Program to Shape Your Career
This 48 page workbook contains thought provoking questions and exercises designed to help you plan the next steps of your career. Great for those looking to retake control of their career.
Review your work skills

Map your goals

Build a contingency

Create a Personal Development Plan

Assess your Leadership Skills and more!
The person who should be guiding your career is you.
---
Want a Coach with That?
Take your career planning up another level with one-on-one coaching.
Get one month of personalized career coaching with Karl Bimshas Consulting.