The Personal Dashboard Worksheet serves as a set of instruments to ease nerves and keep busy professionals on a course toward their goals.
The worksheet is a simple yet powerful tool for organizing and visualizing important elements of your life, divided into four sections:
Vision: where you define your picture of success.
Forecast of Significant Events: where you list and predict upcoming events or milestones.
Key Performance Indicators: where you track two motivating measures through graphs.
Personal Development: where you capture areas you want to improve.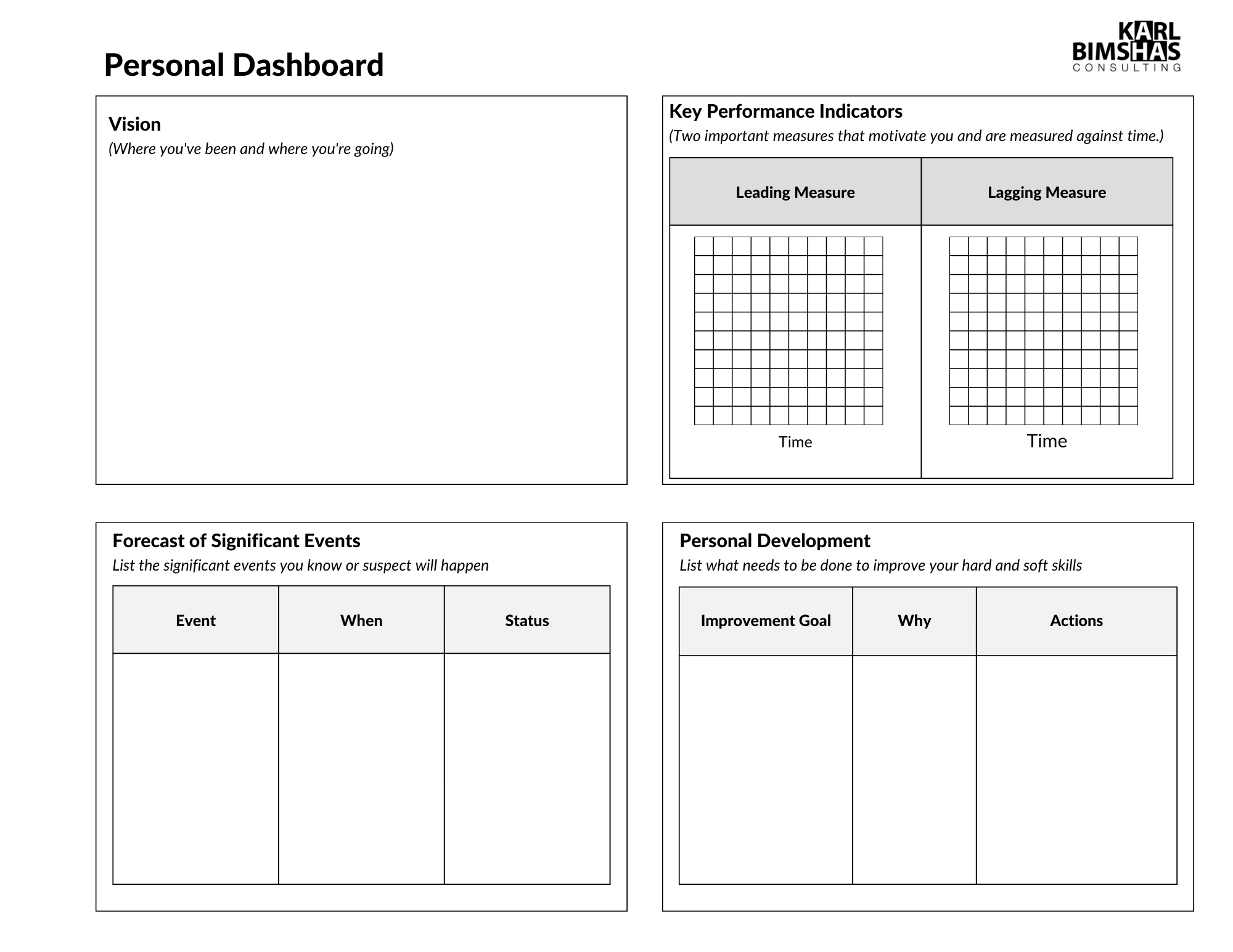 This visual representation helps you stay focused, track your progress, and make informed decisions to efficiently navigate a part of your life toward your desired outcomes.