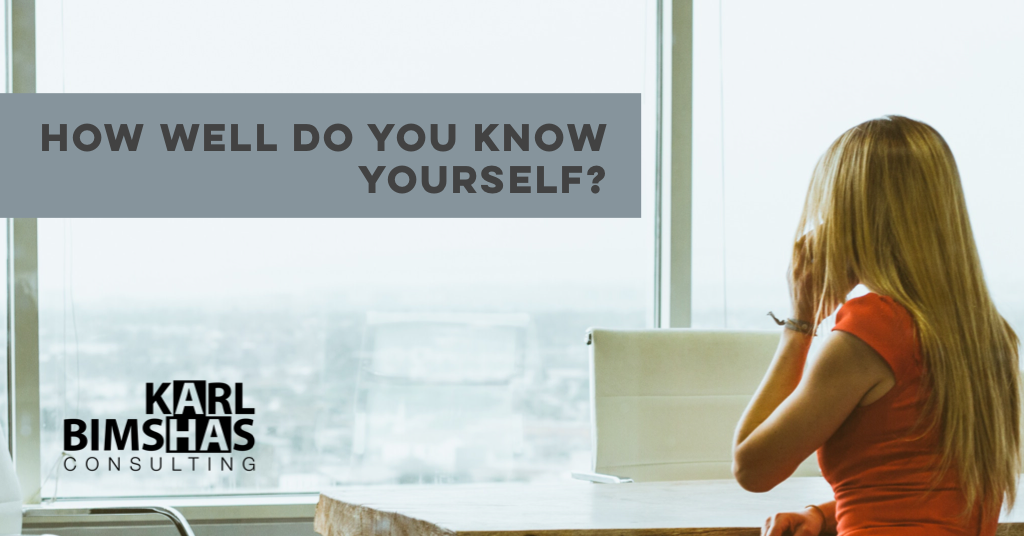 Are you the kind of leader you need to be?
At Karl Bimshas Consulting, we take you beyond feel good motivational words and dig deeper so you can uncover the a-ha within. We help you discover what makes you tick and how to use your strengths to manage better and lead well. We're pretty candid, and our mission is to disrupt, dismantle, or destroy the practice of lousy leadership wherever we find it. So, if things look bleak, we might even encourage you to go back to being an individual contributor. Because remember that time you worked for a lousy leader? A real jerk, right? We want to make sure your direct reports never feel that way about you.
There is a slew of leadership coaches around the world, and you can spend a lot of your or your company's hard earned money sitting in hotel ballrooms waiting for one of the notable gurus to put a fire in your belly. Do that a few times and you'll appreciate a good show, but the only thing you will learn is, that fire burns out pretty quickly. That's because they don't stay by your side and cheer you on or slap you alongside the head when you goof. They have to run off to another city to help promote another book.
Karl Bimshas Consulting stays with you. Though it's rare for us to whack someone across the head or literally kick them in the pants, we do hold you accountable to your commitments, and we celebrate your accomplishments. We give you astute insights based on your strengths, your leadership style, and the results you want to achieve.
No, we're not as showy as some in the industry. In fact, we kind of hate that leadership has become an industry at all. We like to think of it more as a way of life, a set of skills combined with common sense and some compassion, not a position to be obtained. You see, we're not only interested in making better leaders for the world, we want to make the world full of better leaders.
So whether you need a supplemental boss because your current one is no good for you, or you simply want an outside perspective for a leadership tune-up, you should give us a call. We work with entrepreneurs and executives; and a surprising number of their high school and college aged kids. We offer leadership consulting, development, accountability, and coaching. We use popular assessments like DISC, and Leadership360s, and in-person interactive tools of our own. With over twenty years of helping busy professionals from Boston to Honolulu to become better leaders, we've developed a few thought-provoking methods that will wake you up and make you more aware of the essential leadership skills you should be using.
Go ahead and take a long look in the mirror before you go to work, or when you come home after a hard day, and ask yourself,
"Am I the kind of leader I want to be?"
"Do I want to be better?"

Now, we can't answer those questions for you, but if you're not satisfied with what you come up with, we'd be glad to see if we can help.
[button font_size="20″ color="#ff9300″ text_color="#ffffff" icon="repeat" url="https://www.bimshasconsulting.com/contact-info/" width="" target="_blank"] Reach out to us today[/button]