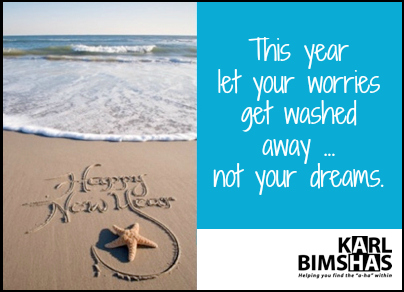 This year,
May you wish less, yet achieve more
Conquer a fear, and strengthen your core
Feed your curiosity and find something to strive toward

Replace any anger with joy
Mix any tears with laughter
and find something elusive to chase after.

May gratitude bookend your days
and moonrise or sunsets or other vistas 
hold your gaze.

May you thrive and make things better
in your world
or better still,
in another's.
A very Happy New Year to you and those you hold dear!