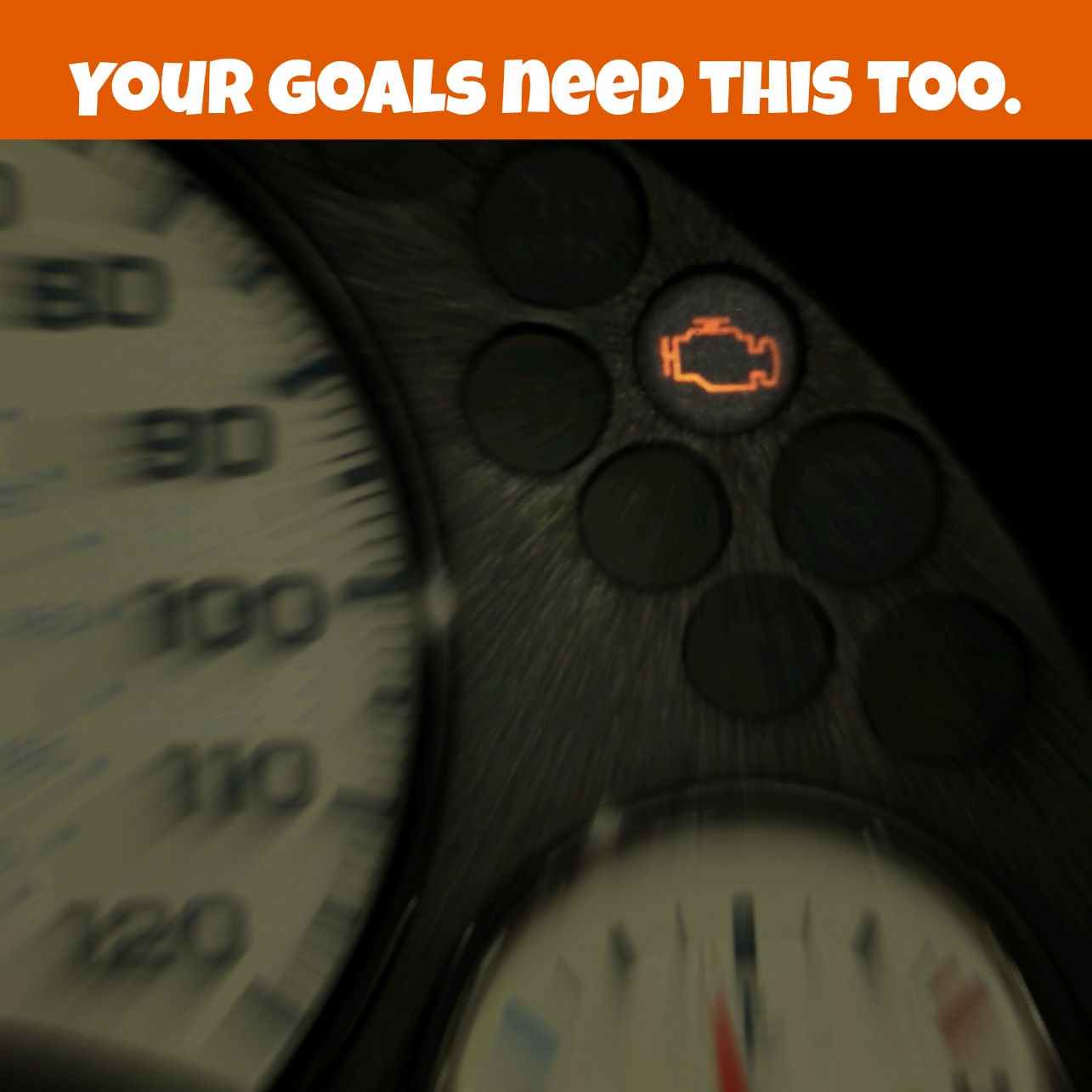 Anyone who has driven an older vehicle knows the dread felt when an dashboard light pops on in the middle of a road trip. Grown men and women suddenly caress the steering wheel and begin sweet talking their car. "Come on, just a few miles more," they plead, trying to ignore the amber or red light, which glares at them like a disapproving mother.
In polite company we call them indicator lights, but we all know them as idiot lights. They're there to help signal that something is off kilter. It could be minor, but often it's something major, imminent and, (because we're so busy and we tend to ignore it,) expensive.
So, how are you doing with your goals? Is there a red light on your personal dashboard you're ignoring? Are you going through the motions of each day with a hope and a prayer instead of a plan? We're almost halfway through the year, how's your journey toward reaching your goal?
This seems like a good time for an inspection, just like when you check the tires and top off the fluids of your car before a long trip. Do you have a system in place to check on your goal? Well, pull into the Karl Bimshas Consulting Service Station and let's take a look.
The 2nd Half Goal Inspection runs a diagnosis of six systems and then offers a personalized recommendation based on the thoroughness of your answers. The six areas include:
Operating Principle
Values and Strengths
Goal Articulation
Key Actions
Success Metrics
Resources
Here's how it works:
Simply visit the site and answer a few questions about your goal. I'll review, and within 72 hours email a PDF report with a personalized assessment and recommendations. This will help you enter the 2nd half with peace of mind, validation, or a stronger plan.
Visit https://www.bimshasconsulting.com/goal-inspection/ to get started today and as a special thank you, if you choose to pursue a multi-month coaching agreement with Karl Bimshas Consulting, I'll credit you $100.
Hurry, this offer will end on June 30, 2013.