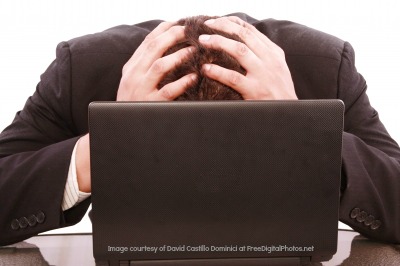 When things get overwhelming it helps to get some perspective. Here are a few steps and checks that will aid you if you're feeling less than stellar and things don't seem to be going your way.
Do you have enough air to breathe?

Do you have food for today?
(If you've answered yes to both so far, you're in pretty good shape. However, you're probablly still feeling bummed. Let's keep things in perspective.)
What is the worst that could happen and if it did, would you still be alive?

Are you taking yourself too seriously?

What are you learning?
(You've probably got some blindspots, change your angle so you can see Find a teachable moment and figure out what you can takeaway from all this.)
If things are truly dire, will you be okay for the next five minutes?
(Give yourself permission to chunk things down into smaller parts.)
Go make someone else happy.
(Stop focusing on you long enough to conciously go make someone else happy. Do if for the sheer joy of it.)
Go. Do the things you were meant to do.