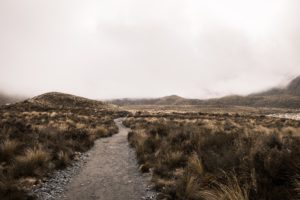 Two friends walked along a path when they happened across a rattlesnake warming itself in the sun. One of the men, pompous and careless, severed the snake with an ax, but not before it bit the foolish man on the wrist. The man wailed and flailed his arm in pain while his companion stood immobilized with panic. A third man, an experienced hiker, witnessed the events from several yards away.
Which one are you, and what do you do next?
Are you like the foolish man filled with bravado, who acted violently in the face of latent danger and who pays a painful price for his folly?
Maybe you are the incapacitated man, made powerless with indecision and panic, standing about uselessly. 
Perhaps you are the experienced hiker, equipped with the knowledge that, although painful, snakebites don't kill people, it's their venom; venom, that if not removed, courses through the veins, accelerated by the constant movement of an ignorant and fearful victim.

This scene is repeated in people's lives nearly every day. Everyone has experienced painful situations. You may have antagonized someone who then lashed out at you, or you might have come across trouble unexpectedly and been the victim of a painful blow. The first inclination is to lash back, to bellow accusations of unfairness, and to blame others. That energy would be better spent removing the venom and repairing the damage.
How often have you acted like the experienced hiker, yet instead choose to keep walking rather than help those who are angry, confused, or hurting? Even though you have the skills or knowledge that could solve the problem, bring about calmness, alleviate pain, or perhaps save a life, you decide not to get involved.

Leaders get involved.

Leaders act. They do not shrug their shoulders and sigh, "Oh, well." They give of themselves, protect people, remove the venom from the veins of victims, and teach others to do the same.

When trouble next looms before you, what role will you play?

---
This excerpt is from, GO GET IT!, Your Guide to Finding Purpose, Setting Goals, and Maintaining Success. Hint: It's written for those who are the hiker who gets involved.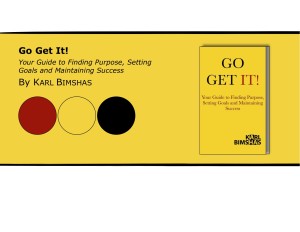 A PDF version that contains tips on finding your purpose, setting goals, and maintaining success is available at LearnFromKarl.com and if it interests you, please check it out, or forward it to a friend you think could get value from that kind of information.