Guest Post by Dean Burgess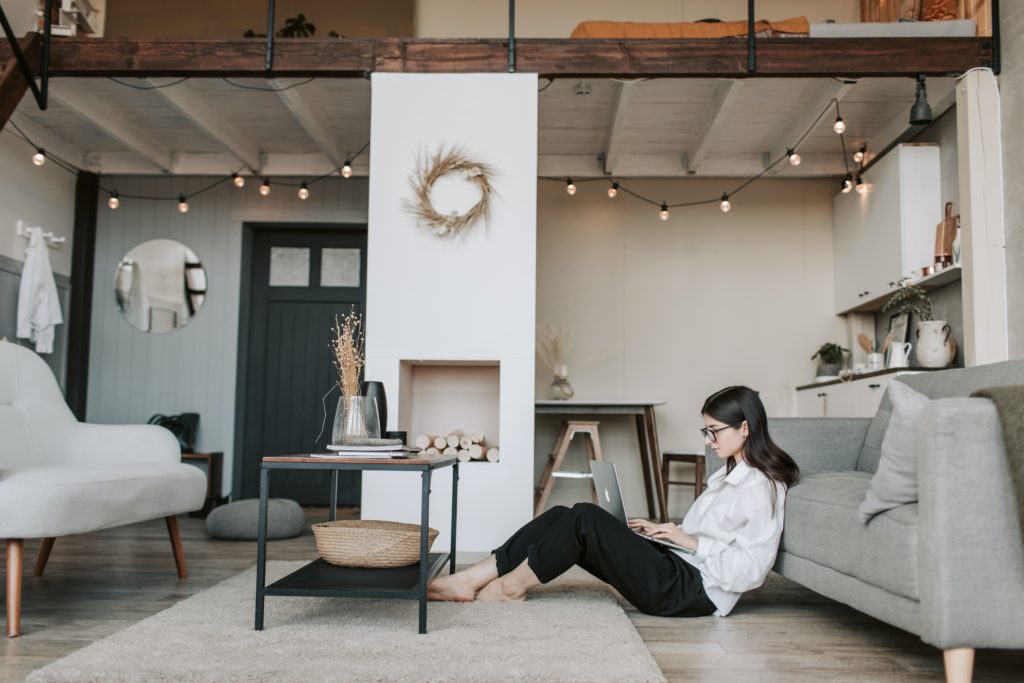 There's nothing quite like rolling into your office in your comfy pants and bare feet. Working from home has become a staple of American life, and it's one of the greatest ways to achieve the ever-elusive balance that we so desperately desire. But there's more to it than plugging in a laptop and collecting a paycheck. Here are four tips to help you build and maintain your home-based business.
Make COVID-19 Adjustments
The proverbial elephant in the room these days is one that can't be ignored: COVID-19. Unfortunately, the declaration of a global pandemic back in March means that we've had to quickly adjust and alter the way we do business. If you haven't done so, now is the time to start. This is especially true if you've experienced financial setbacks because of the crisis.
If you don't qualify for pandemic grants, you may be eligible for other programs that can help keep your business afloat. This, coupled with looking for new revenue streams and cutting back on business expenses, can help you maintain the money you need to continue to operate. You will also need to look for ways to keep your clients safe, which could include anything from no-contact delivery to video meetings instead of on-site consultations.
While the pandemic certainly has had its downside, one thing it did for America was prove that a WAH situation was possible. And, in fact, it's even preferable to many professionals who were lucky enough to remain employed through the worst of the crisis. Considering that remote work is possibly the new norm, at least for the next one to two years, now's a great time to get cozy working from home.
Be Sure You Can Work From Home
Before you even open your doors for business, you have to ensure that you can actually work from home. For the most part, if you will not have foot traffic and your business does not interfere with your local infrastructure, you should be able to start up with no problems. But, as Entrepreneur explains, there are zoning and ordinance considerations to account for. Contact your local zoning office to confirm that you can, in fact, run a business from a residential area.
Next, register your business. You'll first need to decide on what structure (sole proprietorship, partnership, corporation, etc.) you'll operate under. Then, file your business name. This process varies by state, and your local Chamber of Commerce can give you guidance on where to do this.
Refine Your Leadership Skills
Strong management is crucial for any business. When you have to lead people from all walks of life in all corners of the globe, maximizing your leadership skills will give you a definite advantage. You can start learning how to do so today for free using Karl Bimshas's proven methods. But it is not enough to simply know how to lead, you have to practice every day.
To lead effectively, you must be flexible and not afraid to delegate responsibilities. You'll have to know how to give each employee direction and also be available when you are needed. Another important facet of effective leadership is communication with both your staff and your clients.
Engage With Your Staff
Staff communication and collaboration deserve special attention because, without it, your business could collapse. When you have remote workers, Slack, Google Docs, Zoom, and other online communication tools can help you collaborate just as effectively as you would in an office. Engage with your staff regularly, even if it's just a quick message to each individual once a week to check in. You can also make sure they stay on the same page by utilizing project management software and designating a person to distribute a company-wide weekly newsletter.
This is certainly not a comprehensive how-to guide for running a home-based business. But hopefully, the talking points above will serve as a reminder of simple ways that you can nurture your own success. Remember, it starts by getting off on the right foot, the rest is simple adaptation, leadership, and communication.